Turning Black Friday Green
Once upon a time – when the idea of longevity was so deeply ingrained in the collective psyche that the question "But how long will this last?" was commonplace when considering buying any new item – my grandpa lovingly handmade wooden school suitcases for my dad and his sister. He carefully stained their initials on the side and he hoped they would keep these suitcases all through junior school. That was over 50 years ago. To this day it's one of my dad's favorite and most nostalgic items. Over the years, it's been a first aid box, a holder of documents, a little toolbox…and who knows what else the future holds for this little suitcase.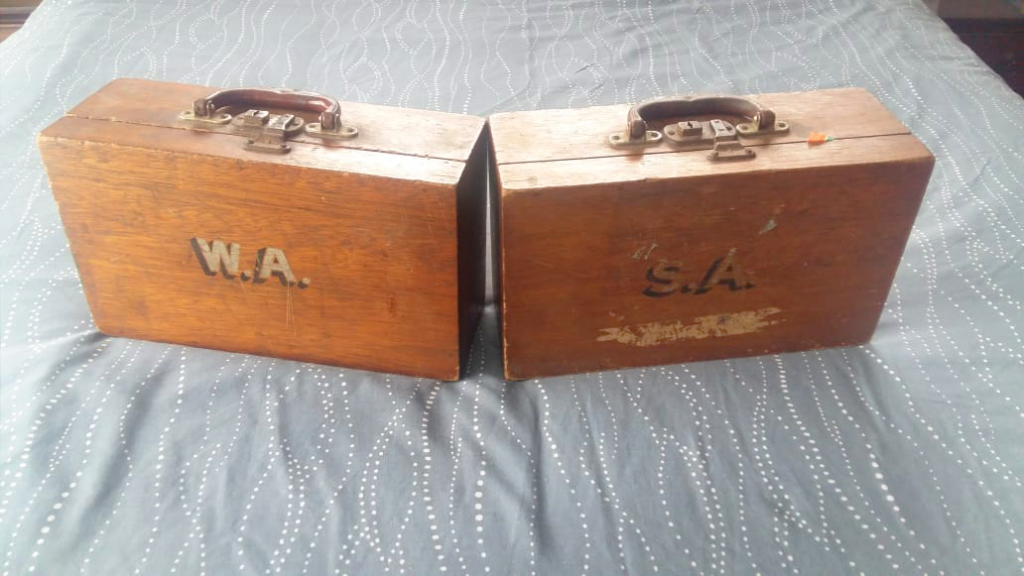 Celebrating our golden oldies
Now imagine if all things were built to last…and not just last, but actually got better with time? This November, in response to the big deals and blowout sales that typically characterise this period, we decided not to give into the madness. Instead, we decided to celebrate what we already own by asking our colleagues and community to share their old and treasured items with us. From 100-year-old pudding molds, to vintage bicycles, cameras and pre-loved sweaters – I couldn't help but notice how the telling of each story was always accompanied by a feeling of pride. Through sharing these stories each day, together we rediscovered the joy of repair, reuse and recycling.
Take a look at some of our colleague and community favorites: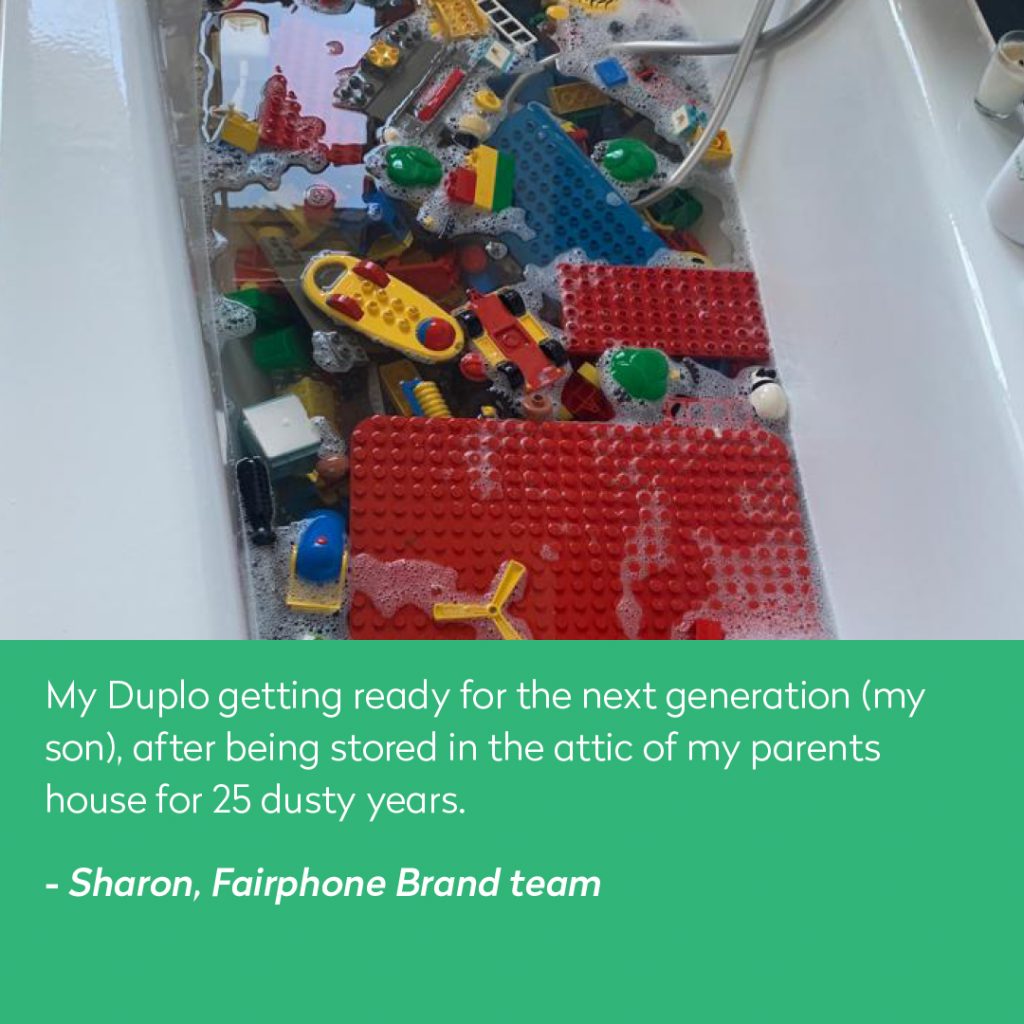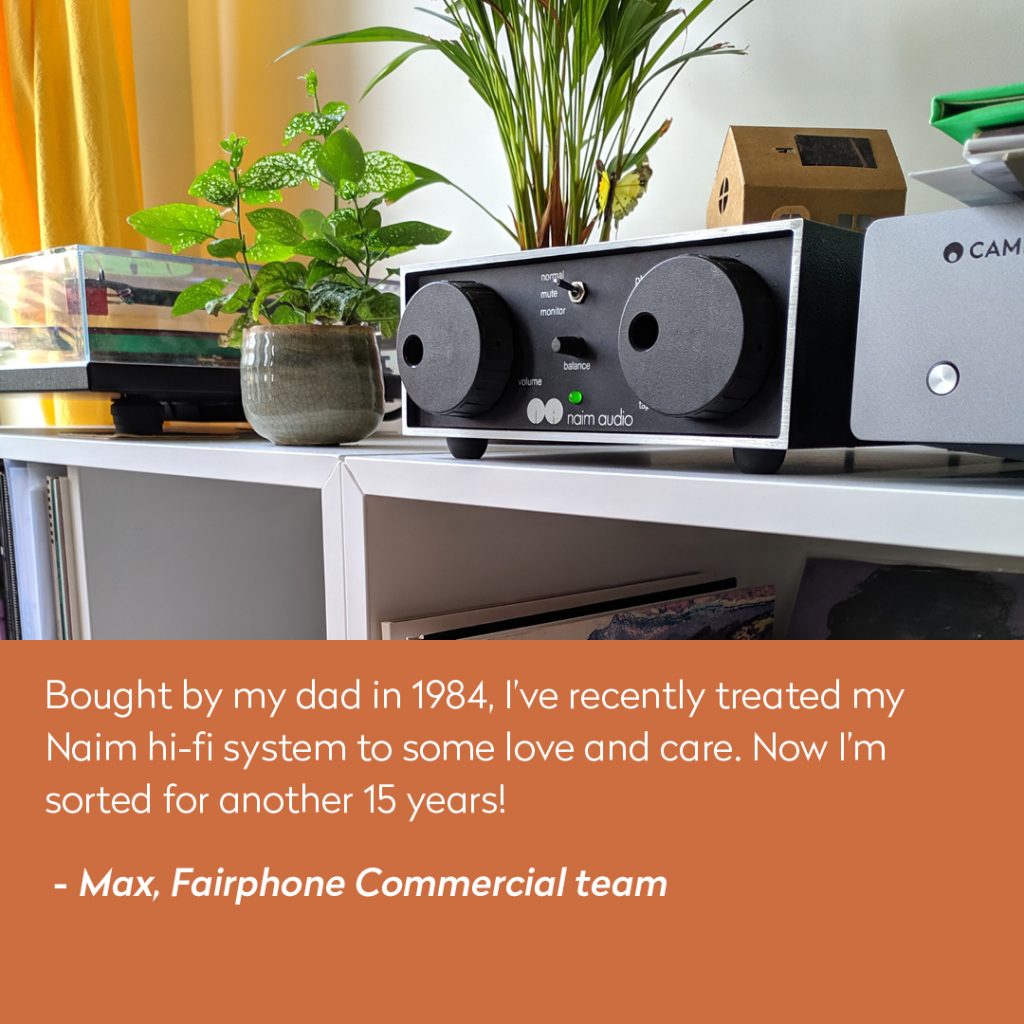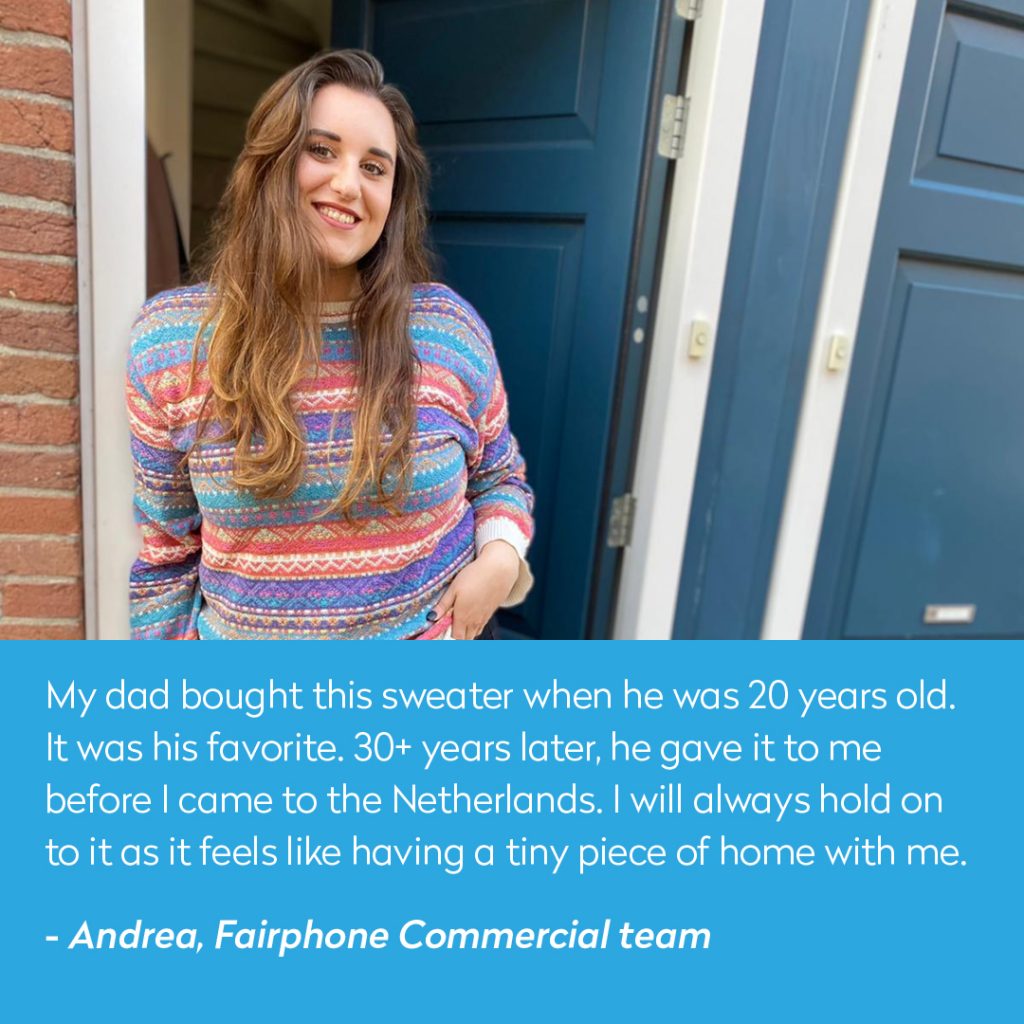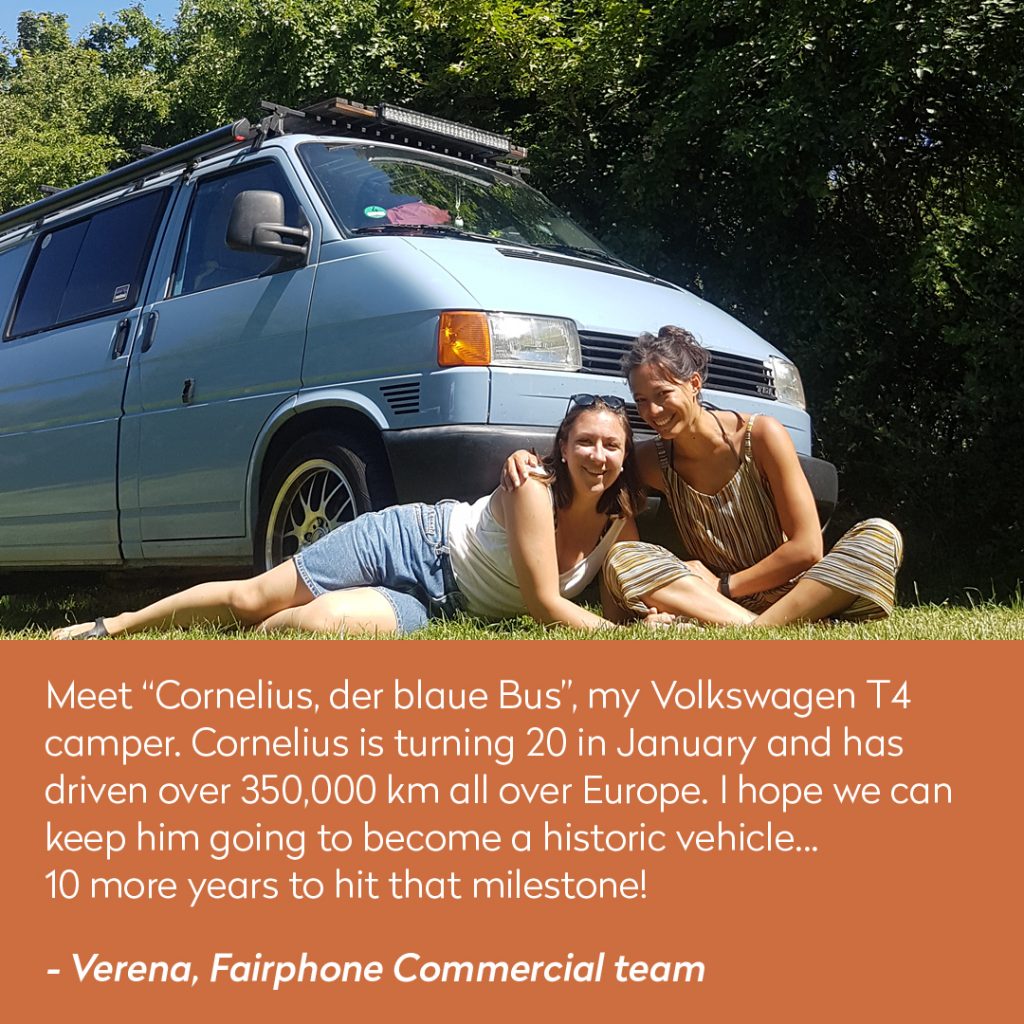 Our Community joined in on the fun too: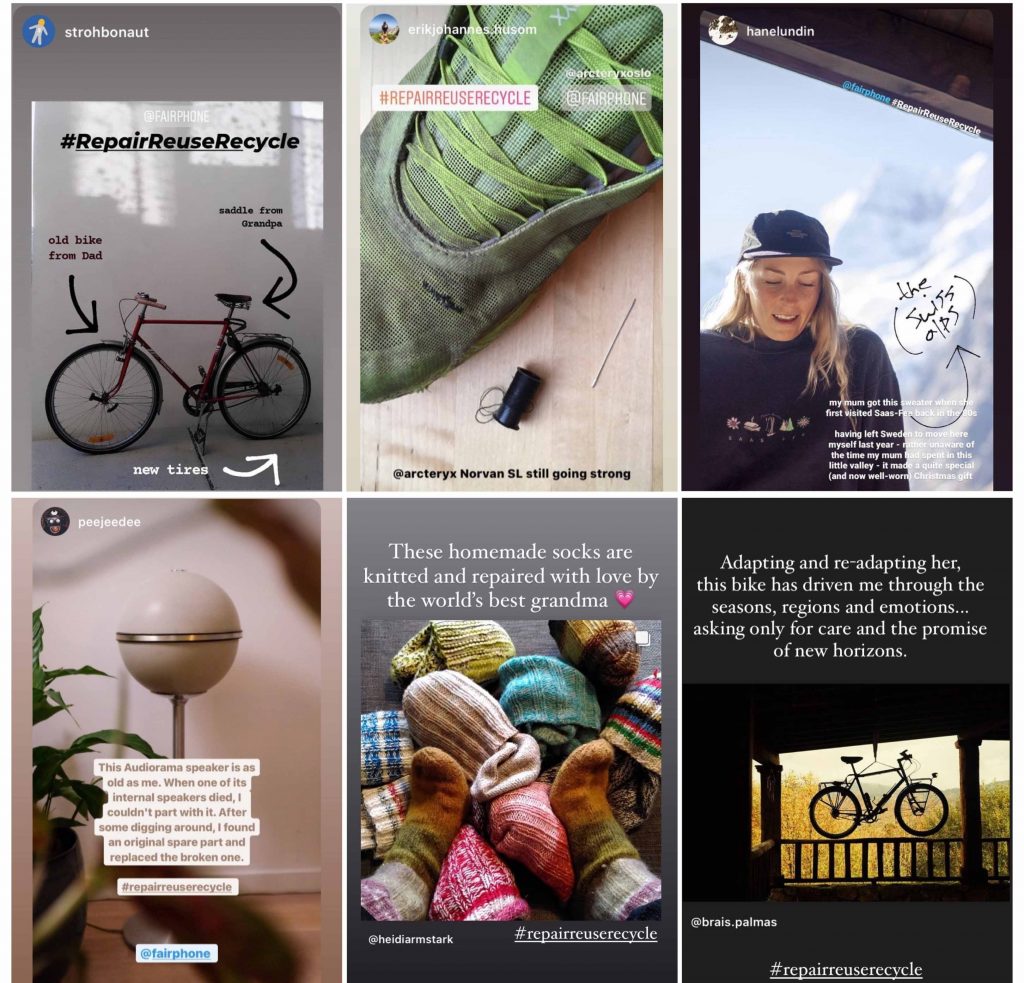 Help your Fairphone go the distance
In line with our Longevity theme this month, we want to help you get the most out of your Fairphone.
Building a new smartphone, specifically mining the rare materials found inside them – accounts for between 85% to 95% of the device's total CO2 emissions for two years. Simply put, buying one new phone takes as much energy as recharging and operating a smartphone for an entire decade. So it makes sense then, that the longer you keep it, the more sustainable it becomes.
To help you prolong the life of your phone, we called in the experts! Our Customer Support team has heard it all… literally… So who better to compile a list of "do's" and "don'ts" to keep your phone going as long as possible? >>Take a look at their top tips and tricks
This philosophy of repair, reuse and recycling has also resonated with our community and they've taken on the challenge to see just how long their Fairphones can go. While our Community Forum is the ideal place to ask questions and hear real experiences from other Fairphone users, the Do It Yourself category is where the fixers, tinkerers and innovators hang out. You can find everything from homemade protective cases and bicycle mounts, to 3D printed Fairphone 3 table docks and amplifier combinations, all geared towards making your Fairphone fit more seamlessly into your life and to enable you to hang onto it even longer.
Need a particular module or have one to spare? Head over to our Forum market to give away, buy, swap or sell everything Fairphone.
And when your phone is truly at the end of its life, we recommend giving it a brand new one through our recycling program where 55% of phones received (of any brand) are refurbished so that someone else can enjoy them. The other 45% are safely recycled to recover the valuable resources inside. >>Download your free shipping label