Fairphone 3 is opening doors to new markets and partnerships
In August last year, we introduced the world to our latest achievement: the Fairphone 3. While our phone might already be a few months old, in sales terms, we're just getting started. In fact, the excitement surrounding the Fairphone 3 hasn't peaked or plateaued – it looks like we're on to something big, and in the year ahead, there's nowhere to go but up.
The right phone at the right time
Everyone at Fairphone is united by our mission of creating a market for ethical electronics, and our ambitious goal is starting to reap rewards. Consumers and the industry at large are becoming more and more receptive to the idea of and the need for sustainable alternatives, and 2019 ended up being a record year for Fairphone sales, both in our online shop and through our various partners.
And while we're still in the early months of 2020, the groundwork we did last year is already creating huge momentum for growth. To give you just one example, last year, we had very limited in-store presence – our phone was only available in 250 stores. However, at the end of this quarter, the Fairphone 3 will be on display in approximately 1500 stores throughout Europe.
Expanding our European footprint
Numbers like these are a clear signal that we're on the right track for expanding our impact and bringing our message to a wider audience. But we're not doing it alone – our rapidly growing European footprint is only possible thanks to our expanding network of partners, as well as the continuous support from existing partners. For example, at the end of last year, we announced a strategic partnership with Vodafone which will directly affect our visibility in a number of countries.
In France, our ongoing Orange partnership has been instrumental in encouraging other resellers to come along for the ride. In Germany, which is still topping our sales charts, the Fairphone fans at mobilcom-debitel gave us in-store visibility at all their stores (about 550). We're also working with all the major operators there, including Deutsche Telekom, Vodafone and Telefónica. In the UK, we recently started a new collaboration with Sky Mobile. In Belgium, we're working with Proximus, whose CEO presented their new sustainability strategy with a Fairphone in his hand. Finally, closer to our home base in the Netherlands, we're still working with KPN (a partner from day one!) and are expanding our collaboration with Belsimpel.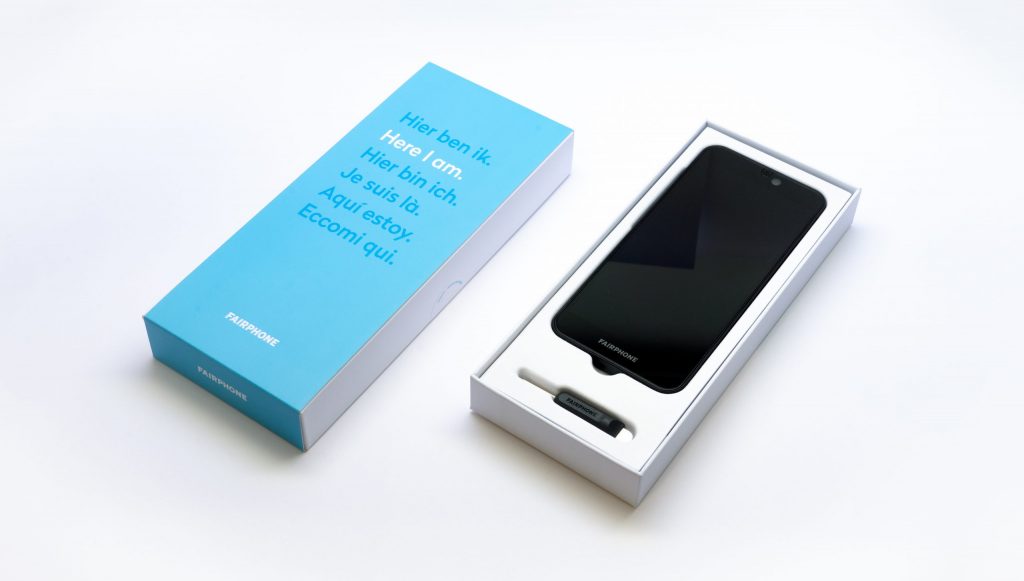 In addition, we've boosted our availability in 11 countries thanks to partnerships with IT distributors like Ingram Micro, Tech Data, Fonua and Brodos. Finally, we've recently formed some important business procurement partnerships, and are seeing some interest from public procurement as well.
Impact is personal
As Fairphone's Head of Partner Sales, it's so fulfilling to see that our hard work is finally paying off. It's amazing to see the changes we've undergone in the past year: our sales team has doubled in size, and I'm really proud of the growth, but more importantly, the impact we've achieved in that time. Personally, in 2020, I want to work more closely with our partners to focus on a proposition that's counterintuitive for our industry – to keep using phones longer and focus on longevity. With that in mind, we'll have some exciting product announcements coming later this year – keep an eye on our website for more information.