Meet the changemakers: Fairphone Ambassador Pascal Egli
We're on a journey to change the electronics industry – and we're not alone. While the Fairphone is a physical expression of the possibility of change, it also happens to be a great storytelling device that connects us with inspiring changemakers from all over.
In this series, we want to shine a light on our ambassadors: A group of bright individuals that share our vision of a fairer future and contribute to sustainable change in their own meaningful way. First up is Swiss mountain runner and ski mountaineer Pascal Egli.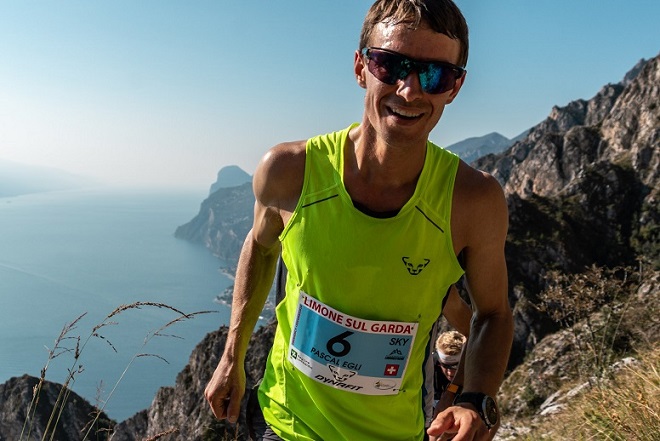 ---
Who is: Pascal Egli?
Hi everyone in the Fairphone community. My name is Pascal and I've grown up in the Swiss pre-Alps. For the better part of my 32 laps around the sun, I have been running up and down mountains. Beyond that, I've dedicated myself to studying Environmental Engineering and am currently working on my Ph.D. in glaciology (topic: subglacial streams) in Lausanne, Switzerland. When I'm not hitting the books, you can find me competing in all sorts of mountain- and skyrunning races. Among my proudest achievements are winning the Skyrunner World Series 2018 and a silver medal at the 2017 Mountain Running long-distance World Championships. Besides competing I also enjoy exploring nature as a (ski-)mountaineer and climber. Through my connection to nature, I've become very passionate about projects and companies that try to reconcile technological progress and sustainability.
Speaking of which, how did you first learn about Fairphone?
Great segue! My friends and fellow Environmental Engineers told me about it. And I was immediately fascinated by the idea. From there it was only a short step to contacting you guys, as I wanted to support your cause as an ambassador.
And we're glad you reached out! Taking a step back though, what is a turning point in your life that made you act or think more sustainably?
Honestly, there has never really been an actual turning point for me. My parents did their best to instill environmentalist values in me from the get-go, so even as a kid, I already had this mindset. We never had a car, a TV or even a dishwasher. For family holidays, we always took the train and never went further than the Swiss Alps or neighboring countries – You can take great trips to Paris, Florence or other places by train. The next big moment for me was around 2005, when we learned about climate change in high school. You could say that the mindset of my group of friends back then was already quite similar to the Fridays For Future movement nowadays.
Wow, you've got quite the track record then. Any concrete tips for anyone trying to live more sustainably?
Since you're reading this on the Fairphone blog, you're already on the right track. But seriously, my first point would be to start with small changes in your daily life. Every step is valuable in the long run. If you want to go beyond that, I've got a little list for you: The single easiest way to live more sustainably is to eat less meat. The second tip I can confidently give is to travel less, and with different means of transportation. The third one is to buy less in general, especially things you don't really need. And the final suggestion is to make your home more sustainable, if possible: better insulation, installing a heat pump instead of petrol heating and other home improvements.
One small change we really appreciate is that you've switched to a Fairphone a while back. How does it fit in your everyday life?
The Fairphone 3 is my daily driver for nearly all tasks, both in my private life and professionally – from chatting with friends and family, to social media, training uploads on Strava, way-finding and capturing memories on the road. More importantly though, it's the only phone out there that actually supports my mission to live more sustainably. You can imagine that mountaineering can be quite hard on your equipment, but if something breaks, I can just swap out the module or battery, instead of having to buy a new phone entirely. I also love the dual-SIM slots, because I can just use a second SIM-card when traveling to other countries for a skyrunning competition, for example.
Ok, well you've set it up, so we have to ask: Can you share your favorite shots taken with the Fairphone 3 and give us some behind the scenes info?
Sure! Hard to choose, since my gallery is already quite full, but here we go:
1. Camp 2 at 5500m on Aconcagua in Argentina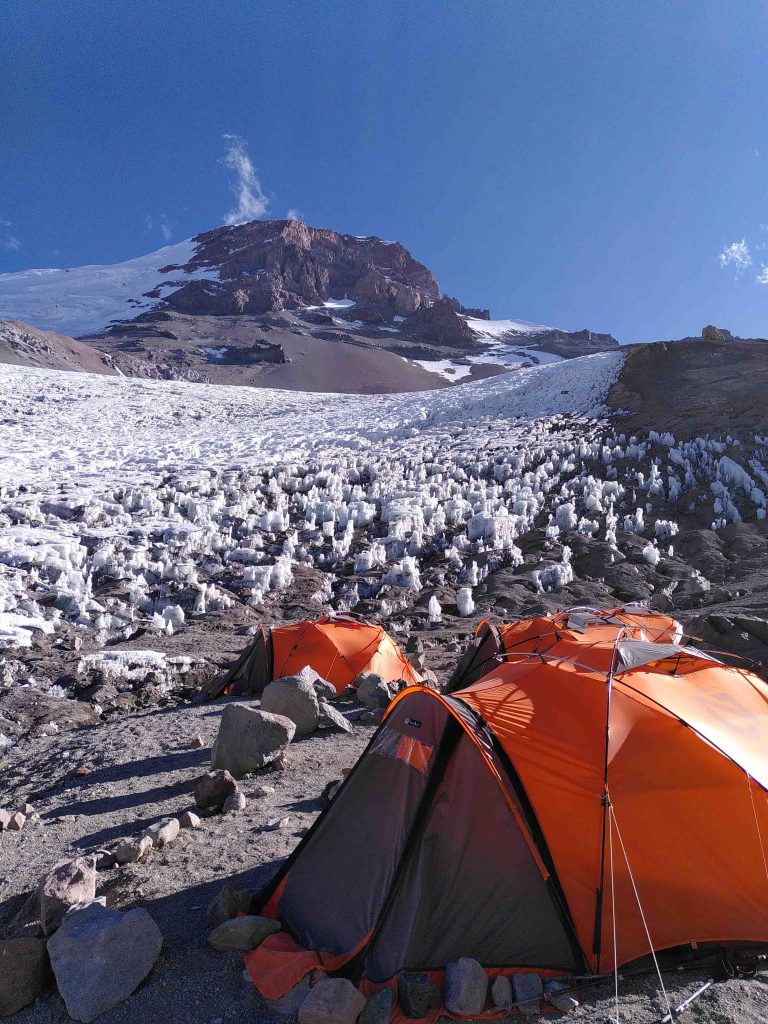 The evening light was marvelous and those small ice pinnacles in the background, called penitentes, are a very unique sight to behold.
2. On top of the Americas – The summit of Aconcagua at 6962m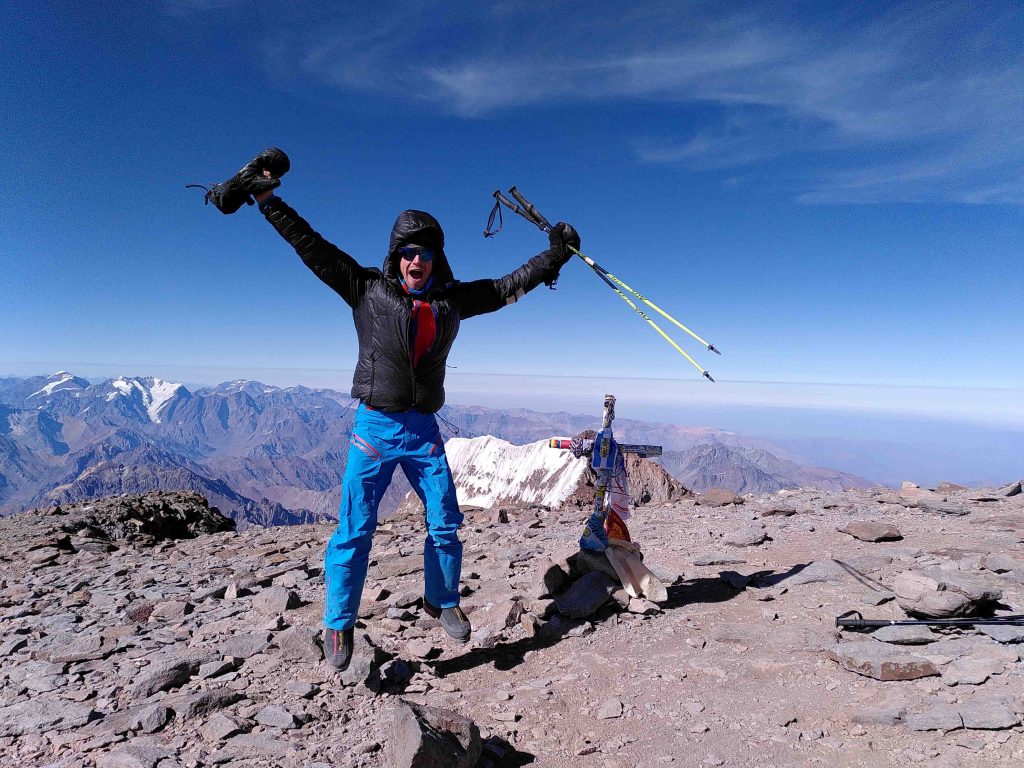 The feeling of standing up there is indescribable! I got lucky because someone reached the summit just in time to take this picture of me jumping. The crazy thing was, it was below -20°C, but the Fairphone 3 was still working without a hitch.
3. Timer-Selfie in the Swiss Grisons Alps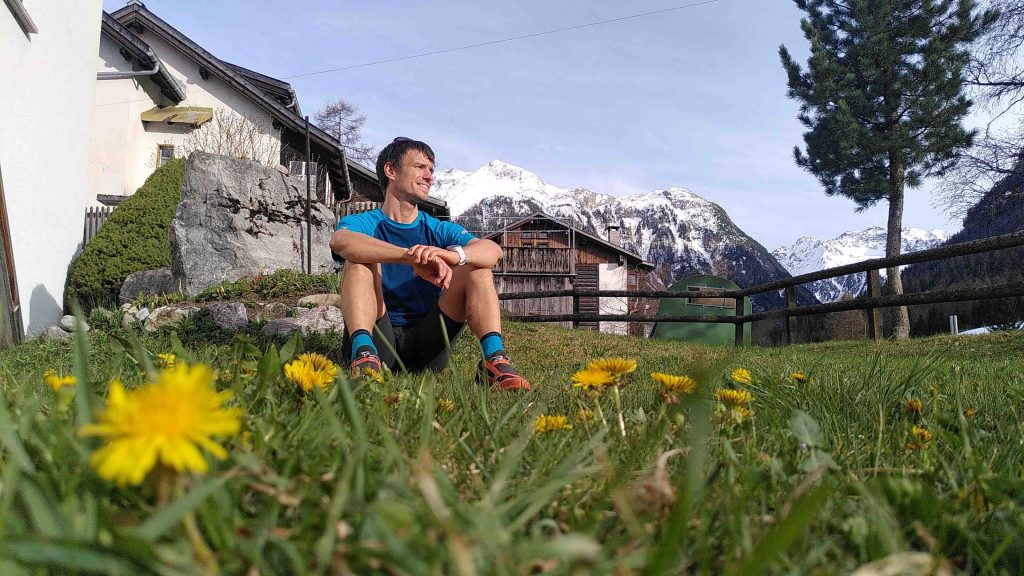 Self-isolation, training weeks and study time all in this beautiful setting.
4. The view from Leysin Ski Resort to Lake Geneva.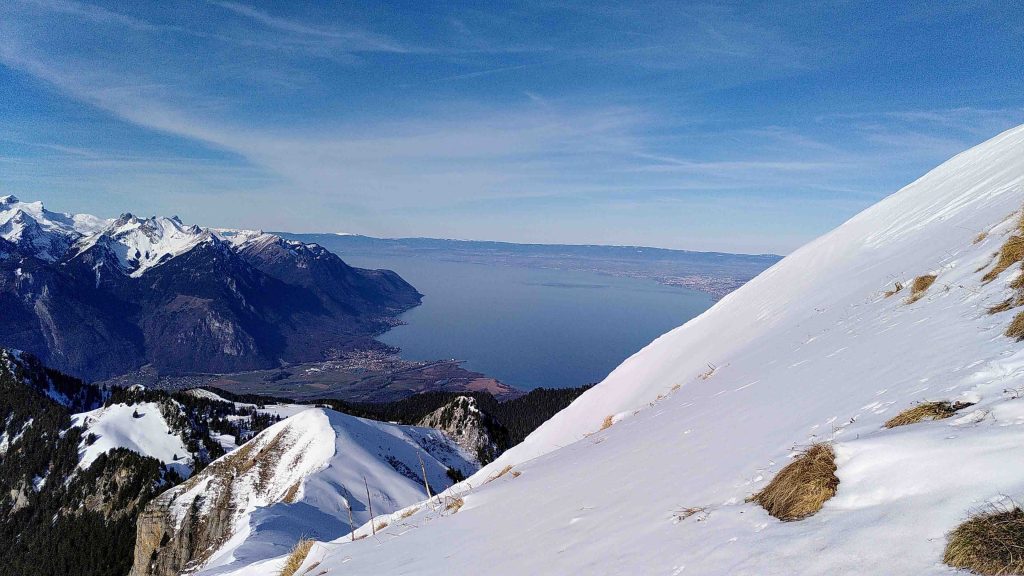 These are my home training grounds in Switzerland. It's the place where I spend most of my time training, and you can even see my working place (town of Lausanne) on the right-hand side, on the shore of Lake Geneva.
Thanks so much for your time, Pascal. 
---
We highly recommend having a browse through Pascal's website or his social media feeds. Especially his Instagram channel is an inspiring visual logbook from his many expeditions and a great window into his life.
For more on Pascal and our other Fairphone Ambassadors, stay tuned to this blog or head on over to our community page >>
(Covershot by Alessandro Tomiello)