Creative Fairphoners – thanks for your postcards!
Perhaps we're biased, but we happen to think the Fairphone community is a very inspiring, informed, active and creative group of people… And you just keep proving us right! When we were finalizing the packaging for the second batch Fairphones, we included a blank postcard. Our hope was that some of you might respond with a message, drawing or reaction to receiving your new Fairphone, but of course we weren't sure how many people would reply.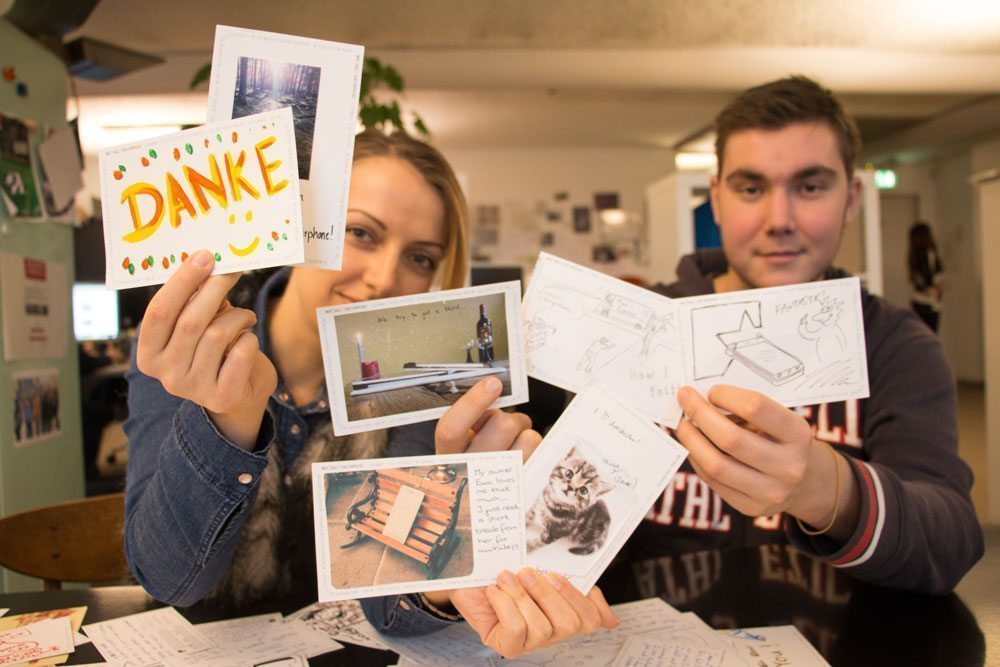 Raluca and Olaf show off their favorite postcards.
Well, as evidenced by the display in the Fairphone art gallery (a.k.a. the company fridge) plenty of you took the time to send in your postcard with an image or personal note. With all sincerity, receiving these postcards and passing them around the office is one of the highlights of our week. It's wonderful to feel like we have a real connection to the people buying our phones. While we often get consumed with strategy discussions, social impact decisions and customer support logistics, it's important to take a step back and remind ourselves about the excellent community of Fairphone owners and fans that make all our efforts possible.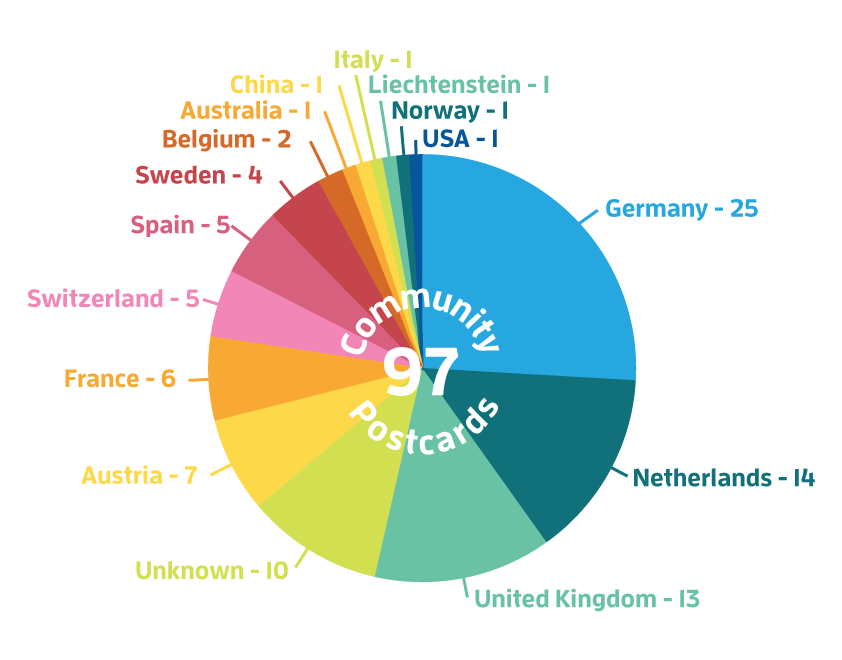 So thanks once again for being your wonderful selves. Now that we've got a collection of postcards in the office, we want to showcase all of them on our website. We are also working on a specific space in our office so we can see all these postcards on a daily basis. So keep them coming! We love to get to know you better and hear what you have to say.
[blog_gallery]