Welcome, second batch Fairphone owners!
As of this week, 13,380 second batch Fairphones have been shipped or are on their way – that's more than half of the total orders placed so far. We'd like to warmly welcome each and every one of you to our community of Fairphone owners.

For those of you who are still waiting to receive your phone, we're moving along at a steady delivery rate of about 3,000 phones per week. We can't predict the future, but if we keep to this pace, we project that everyone who has purchased a Fairphone up to today will receive it by early October.
We've recently updated our shipping graphic with the latest shipment out of China, which brings the good news that next week we should have a total of 16,420 phones for delivery.
To get a better idea of when your phone might arrive, keep checking our post about second batch delivery. We update the delivery graphic twice a week with the latest information.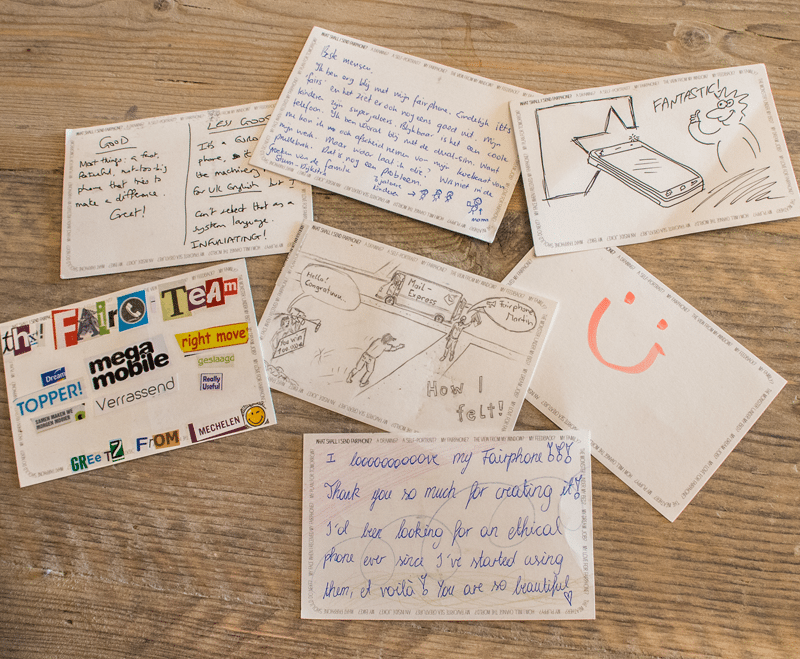 We've been getting some nice postcards in the mail. Thank you!
We'd also like to thank you once again for supporting Fairphone by purchasing your phone during our pre-order campaign. Your investment helps ensure that we can continue to operate independently, without relying on loans or being influenced by external investors. We understand it takes a unique level of commitment to buy something months before it's delivered!
Finding your way around your new Fairphone
So, you've finally received your Fairphone… and now what?! Well, it's time to take it out the box and see what it can do. Based on survey results from last year's buyers, we're guessing that this is the first time many of you are using an Android phone… or perhaps it's even your first-ever smartphone. To make your transition as painless as possible, we've collected a bunch of useful tools and resources to get you started. And even if you're a super-experienced techie, you might spot some new tips here and there.
Video tutorials
Watch one or all of the video tutorials to get to grips with your new phone. Our friendly Community Manager Joe will guide you through all the basics of using your Fairphone, including the standard settings, changing the language and using the pull-down menu.
Troubleshooting and frequently asked questions
If you have any questions or run into a problem, there's a good chance you'll find the answers on the support section of our website – just type a keyword or phrase into the search box. The most common questions are also organized into handy sections, including:
Download the latest software update (Fairphone OS version Cherry 1.6)
The second-batch Fairphones were delivered with Fairphone OS version Chenpi 1.5. In the meantime, we have released software version Cherry 1.6.
Your phone comes pre-installed with the Fairphone Updater app. To update your phone to the latest software version Cherry 1.6, make sure you are connected to a Wi-Fi network and open the Fairphone Updater app. It will show you that there is an update available and from here you can easily install Cherry 1.6.
Please note for proper update installation: The phone will prompt you with a message to allow "Superuser Access". Make sure you select "Allow" and "Remember choice forever" to successfully install the Fairphone OS update.
In case you hit any bumps along the way, our software update page provides plenty of additional information.
Visit the Forum and get feedback from the community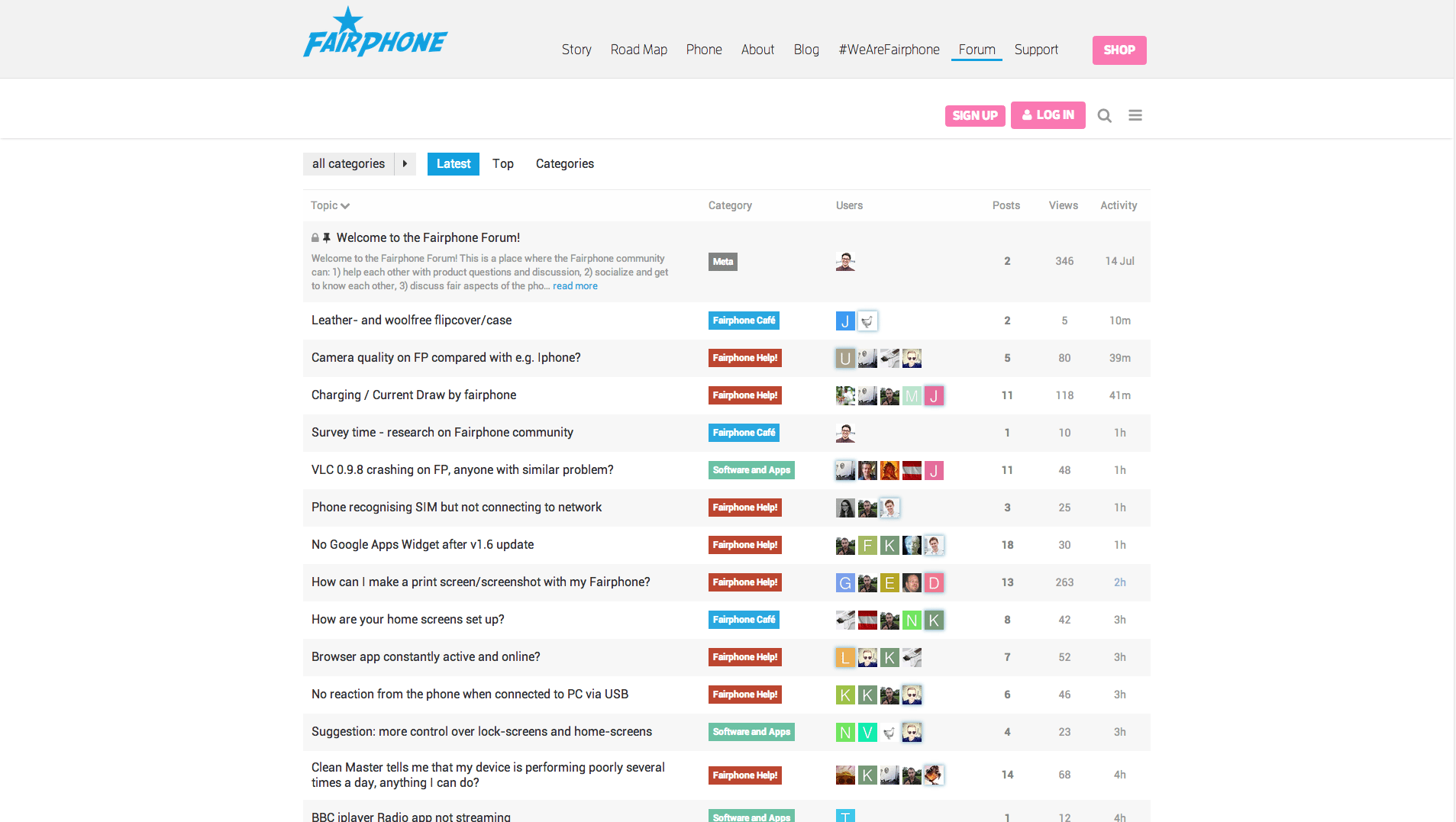 In late July, we quietly launched a new forum for the Fairphone community. There are already hundreds of community members discussing support issues and ideas related to Fairphone in general. Stop by to get to know other Fairphone enthusiasts or pose your questions to our well-informed community.
Ordering accessories: Cases back in stock next week
For any of you who have been waiting to order an official Fairphone case, we're pleased to let you know that these cases will be back in stock beginning next week. But hey, 3D-printed cases are also pretty fun.
This should be plenty of information to get you started with your new Fairphone. But if you have a question that isn't covered by any of the above, get social with the community on the Fairphone forum!
Finally, we're in the process of making some improvements to the support section of our website. If you think we're missing important information or have ideas for improving the functionality, feel free to let us know in the comments.
*Thanks to the sweet message from FairTrade Wales featured in the header photo. Follow them!