How can "Fair Sourcing" change the electronics industry?
At Fairphone, we get lots of questions. From "how much does the Fairphone 3 cost?" to "what is the current approach to the living wage in China?", there's a constant flow of information in and out of the Fairphone HQ. One of the most common questions, though, is one of the most fundamental: "what exactly IS fair?"
This isn't a question with a short, tidy answer. Fairness is defined in internationally recognized conventions and standards and may differ per material supply chain. It takes both time and investment, however, for supply chain actors to progress towards these standards and become "100% fair". Our sourcing principles recognize that and are aimed at incentivizing our suppliers – from mine to factory, from refiners to recyclers – to progress in becoming fairer.
These four sourcing principles help us to create positive impact throughout our entire supply chain, from treating our planet's resources responsibly, to ensuring good working conditions: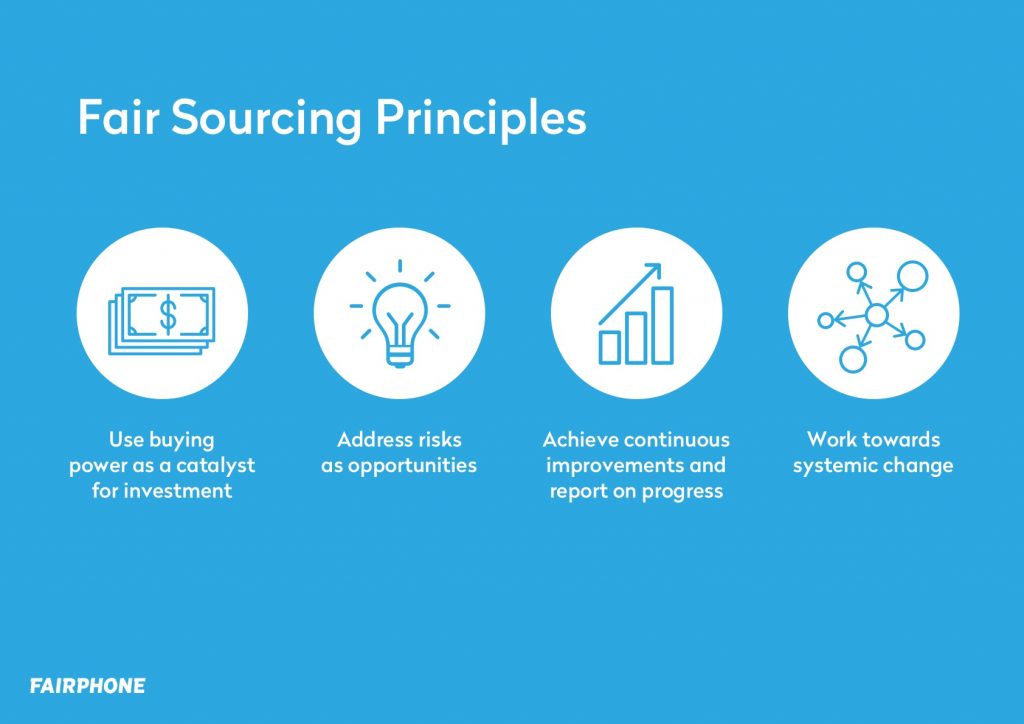 1. Use buying power as a catalyst for investment
Change doesn't happen overnight, and it rarely comes cheap. Creating a fairer electronics industry requires serious investment. That starts with raising awareness of, and building demand for, fairer materials and suppliers. We do this by making transparent and traceable connections between the sources of our fair materials and the end product. We also try to prioritize working with certain suppliers that are willing to create improvements on the ground. Every time we, or our industry peers, source from that supplier, we are using our buying power to drive positive change.
Another important aspect of this principle is recognizing the value of investments in supply chain improvement. From direct financial contributions to improvement programs, to the absorption of additional costs like living wage bonuses, there are many ways in which investment helps speed the transition to a fairer electronics industry. We believe such investments should be acknowledged and reflected as part of a fair price, paid and fairly shared across all supply chain partners.
2. Address risks as opportunities
We all know serious problems exist in the electronics supply chain, from child labor to conflict minerals to poor working conditions. Our industry tends to label such things as "risks" and tries to avoid them; Fairphone identifies problem hotspots and engages directly to create innovative solutions for improvement. We select partners that are willing to work with us to make a direct difference for the people and environments that need it most.
We source from where the majority of electronics manufacturing takes place to drive improvements for the overall sector. We know that positive change requires time and investment, not just auditing and checklists. We believe that our buying power and engagement are more successful than mere audits to catalyze positive change. So, we engage, and take our share of responsibility to build partnerships and co-invest in improvement programs.
3. Achieve continuous improvements and report on progress
Building upon our second principle, it is important to recognize that these issues aren't going to be solved quickly or easily. They often require long term plans and commitments to address them. We try to reflect this reality by focusing on continuous improvement. We don't expect suppliers to be perfectly fair when we begin working together; we expect a commitment to continuously improve on specific challenges.
This approach is supported by thorough and transparent progress monitoring and reporting. We conduct due diligence and engage with workers to find out their views on the issues. We also share our results with our industry and the public. One example of this at Fairphone is our Impact Report, where we monitor certain key performance indicators and share the results transparently. Such projects help us to analyze the real impact of our programs, and guide us in adjusting our approach if necessary.
4. Work towards systemic change with region-wide impact
As discussed, broad, fundamental changes don't happen overnight, and it needs much broader support, beyond supply chain partners. Often, the kind of changes we perceive as fair require significant systemic shifts for entire regions.
When it comes to mining, solutions and drivers for positive change may be found in the communities surrounding the sites and workshops, like access to schooling and to financial structures. In electronics manufacturing, common systemic problems include excessive overtime and restrictions against collective bargaining for employees. It's challenging to tackle these issues through the supply chain alone. It is, however, a good way to create positive examples to show the benefits of making fairer business practices the norm, like our living wage program with our final assembly partner.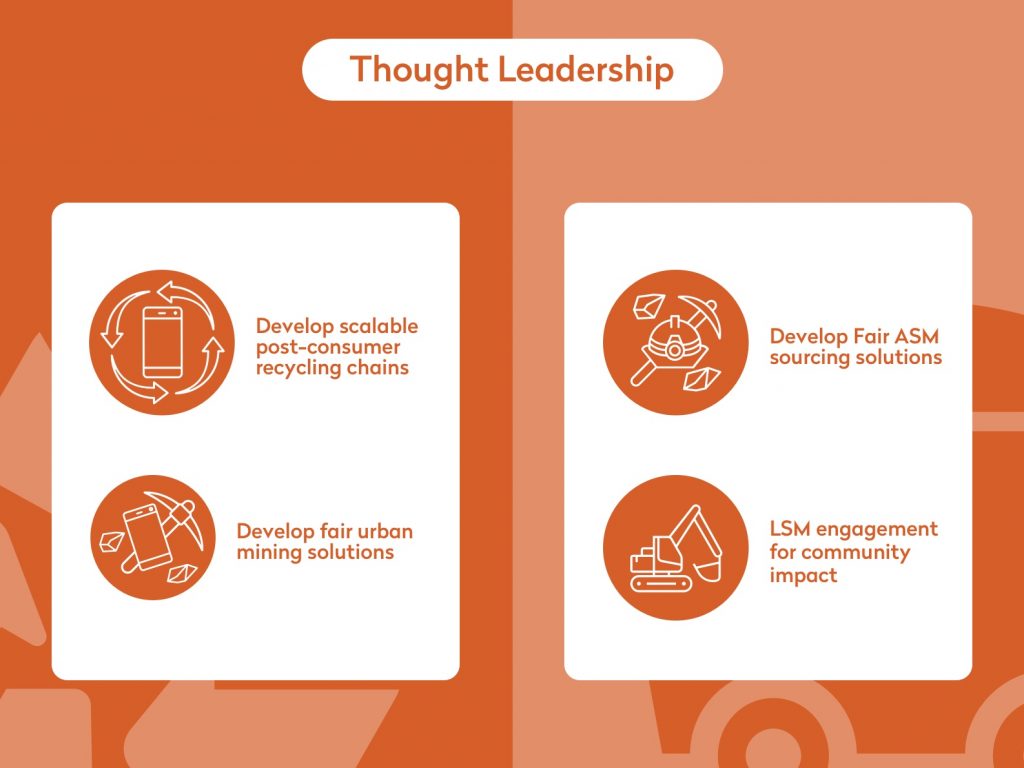 These Fair Sourcing Principles are the foundation of our work, helping to guide us in a fairer direction. We invite our industry peers to join us on our journey to create fairer electronics by applying these principles to their own sourcing policies. Read more in our Fair Sourcing Policy here >>
Do you want our companies to work together to create positive change? Contact our Impact Innovation Team and let's collaborate: impact.innovation@fairphone.com