Events recap: On the road with Fairphone
Over the past couple weeks we've been hopping around Europe to participate in a variety of events and share our story with new audiences, plus connect with our ever-delightful community members.

Close to home, our community manager Douwe joined a circular economy event in Amsterdam, while founder Bas gave a presentation at the National Sustainability Congress in Den Bosch. Further afield, our impact and public engagement expert Bibi went to Oxford University to deliver a keynote with Source International about responsible mining and Fairphone. And on top of all that, we attended two major events that gave us a great opportunity to meet our fans face to face. Keep reading for a quick recap of what we did in Spain and Germany.
BioCultura, Madrid
This year, Fairphone went to BioCultura for the first time ever! This four-day expo took place in the heart of Spain in Madrid. With over 800 exhibitors and 70,000 visitors, it covered every aspect of responsible consumption, from food and cosmetics to recycling and tourism.
Why did we go?
Every year, we carefully decide which events we want to attend across Europe. We need to use our budget wisely, and are always looking for opportunities to connect with existing community members, plus share our phone and mission with people don't know much about us.
BioCultura gave us the opportunity to do all that and more. It was the perfect spot to find Spanish consumers who care about sustainability, network with potential business partners, plus tell our story to some major Spanish media outlets. We also had a great time chatting with current Fairphone owners.
What did we do/learn?
We had a stand in the main exhibition space where we displayed the Fairphone 2 and talked to curious visitors about our goals for fairer electronics. And over the course of the three-day event, we did two TV interviews and two radio interviews.
Co-founder Miquel also got to take over the main stage with a keynote about the path towards sustainable electronics. Because we're not very well known in Spain, it was a great opportunity to raise more awareness about the social and environmental impact of electronic devices.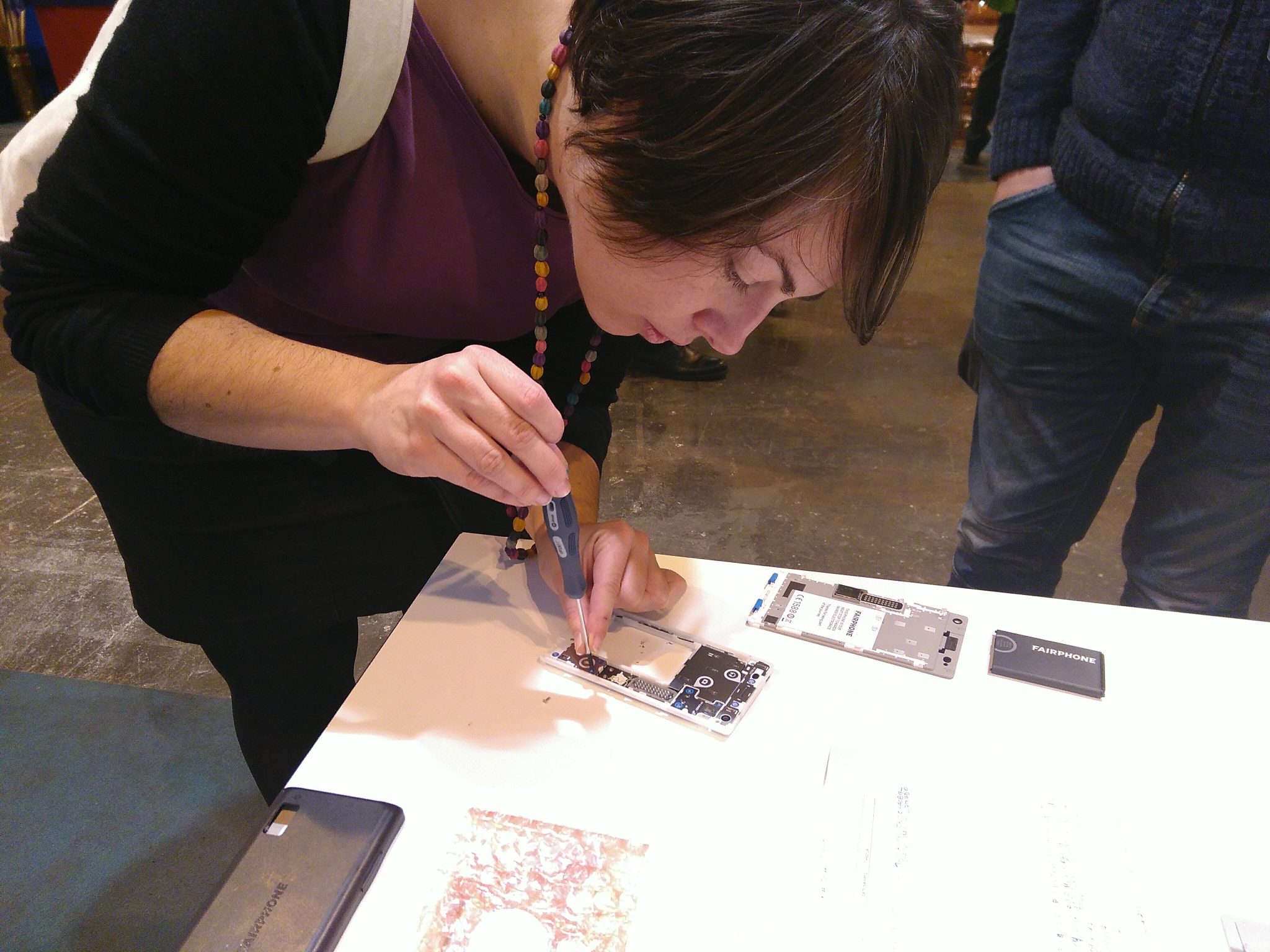 What were the highlights?
Biocultura is a huge fair with two pavilions in IFEMA — a massive convention center in Madrid. It was amazing to see the thousands of attendees who are interested in sustainable, organic and handmade products. It also drew a range social impact businesses and brands, and we were delighted to speak to many of them to discuss opportunities to collaborate.
But the best part of the fair was the amazing conversations with Fairphone owners and helping some of them disassemble their phones for the first time ever. One customer was so happy that we helped her update her phone that she gave us an organic beer from her region of Galicia.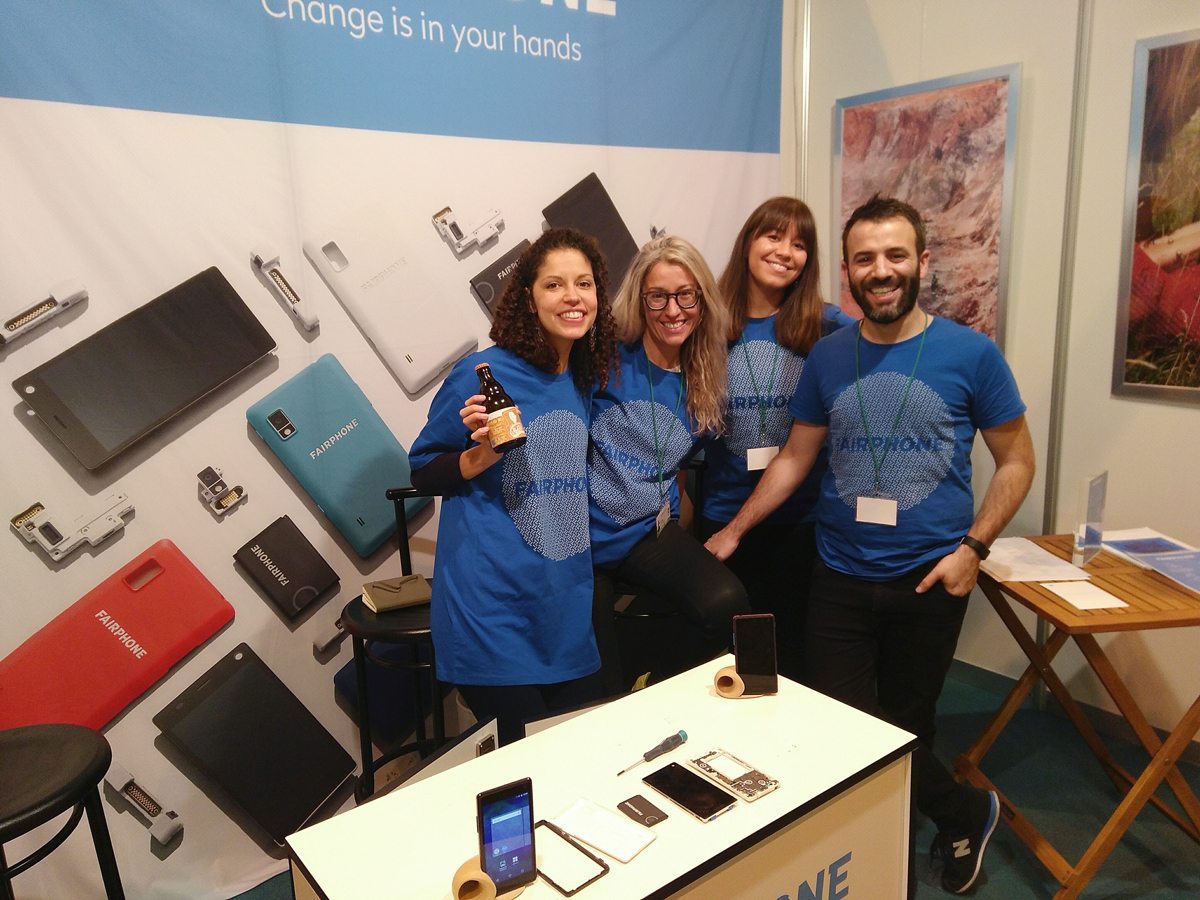 Finally, we were impressed by how many people already knew conflict minerals, especially coltan (the ore where tantalum comes from). They were also aware of topics like obsolescence and SAR. However, we still noticed plenty of misconceptions, too! Like the fact that it's possible to create longer-lasting design and source conflict-free tin from the DRC.
Heldenmarkt, Berlin
This was our third time at Heldenmarkt in Germany, and we wouldn't miss it for the world! Packed with sustainable products and accompanied by expert lectures and workshops, it's the ideal place to find "our people".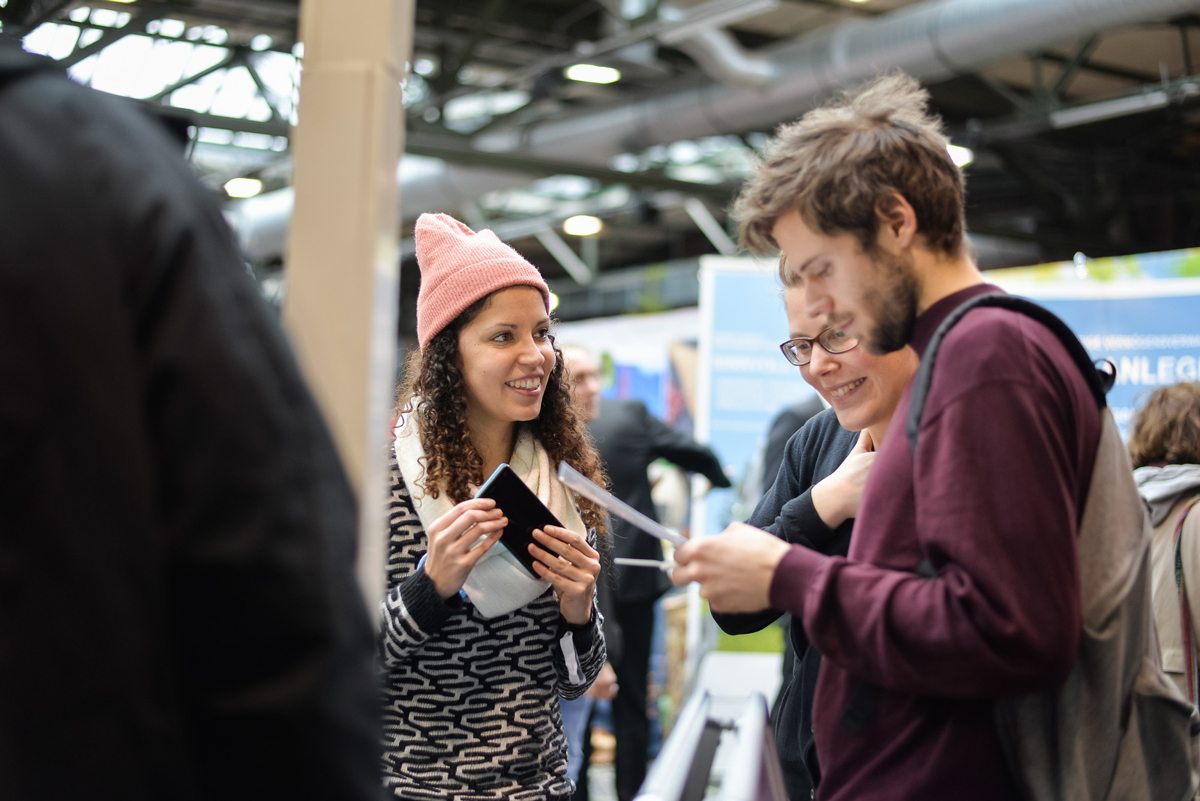 Why did we go?
Since the early days of Fairphone, Germany has been home to our biggest concentration of fans and followers. Which is why the annual Heldenmarkt has become one of the highlights in our events calendar.
While Heldenmarkt is an excellent place to increase awareness for our phone and impact projects, one of the key reasons we go is to get to know our customers face to face. We really appreciate their feedback and insight, and love all the conversations we have. Besides being answering lots of questions, we also got to introduce the new camera modules to many of our existing owners.
What did we do/learn?
In Berlin, many visitors already knew about Fairphone, so we focused was on making sure people could see and use the phones in person. Our resident artist Esmée made an amazing drawing in our homemade photo booth to encourage people to try out the new camera modules.
Heldenmarkt is special because it's a great place to interact with people who believe in our mission. A weekend in Berlin is never enough. Even though we attended with five Fairphone team members, we had our hands full trying to talk to as many people as we could. So the key takeaway? We should return soon!
What were the highlights?
Great conversations are one of the highlights of Heldenmarkt. Besides talking modules and repairs, we covered everything from fair metals to supply chain challenges.
And as much as we love Fairphone owners, meeting other like-minded organizations was also very inspiring. For example, this year we met up with Conflictfood (food from conflict areas like tea from Myanmar and saffron from Afghanistan), Repair Cafe's Berlin (they know their FP1s!), Sonnenrepublik (foldable solar panel chargers) and Wexim / Yourchair.de (modular, recycled office furniture).
See you at our upcoming events!
We want to keep influencing the industry to act differently and to prove that there is demand for fair electronics. And going to events is a huge part of that.
Want to know where we're going next? Keep an eye on our events page. We're taking it easy in December due to the holidays, but you can be sure we'll be at an event somewhere near you in the new year. And if you need a Fairphone fix before then, have a look at upcoming local community meetups.