Mobile World Congress 2014: Product Trend Report
As a Masters student at the University of Delft, I've recently started my research internship at Fairphone to further my passion for interaction and strategic design. I'm performing research on the mobile phone's user experience in regards to hardware and software, and I was fortunate enough to join the Fairphone team in Barcelona the last week of February for Mobile World Congress 2014. In this post, I'll give my personal views and opinions on the current trends in the mobile industry.

Once a year, players from the mobile industry (big and small) come together in Barcelona for the largest exhibition of mobile electronics in the world, the Mobile World Congress. Imagine 80,000 people squeezing into eight conference halls in a corner of Barcelona. See some photos of the Fairphone team at MWC here, where we shared a booth in Hall 8.1 with our partners in software development, Kwamecorp.
At MWC, it was important for us to be seen in a context in which social values are underrepresented. For Fairphone's future plans it's also important to gain new insights and connect with some parties in the industry that are interesting to work with and that help Fairphone further its impact mission in the industry. Our community was there, too! You can see our wall showing off the Fairphone community here.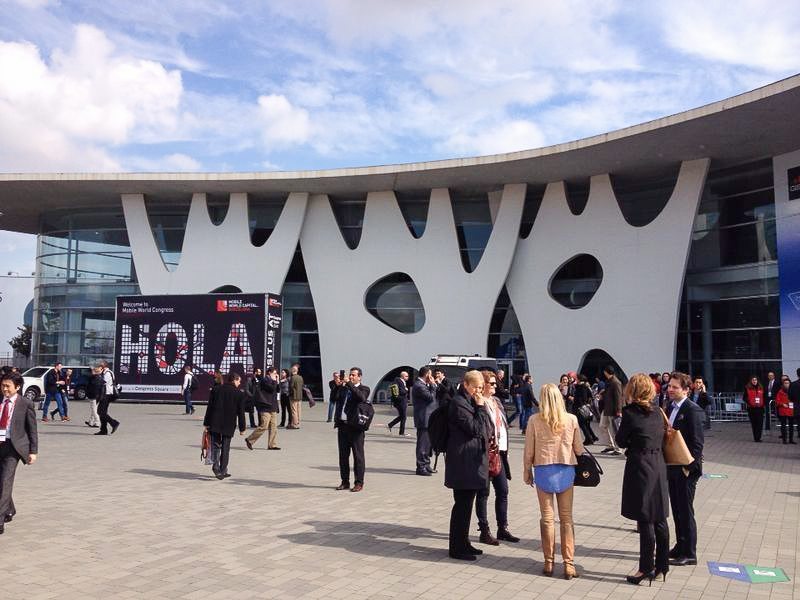 Hola! Welcome to Mobile World Congress 2014.
Now, on to my findings!
Saturated Market
The smartphone market is getting saturated. There are several incremental innovations in the smartphone market, but in my personal opinion, no radical innovations. Any manufacturer can produce relatively inexpensive products with higher quality. To lead the industry forward, companies need to deliver new types of experiences and consider their values.

A range of products that do not look so different.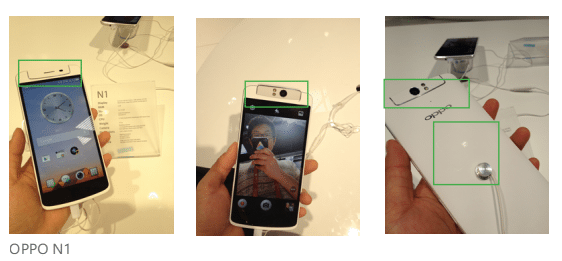 Flipped camera. Touch panel in the back.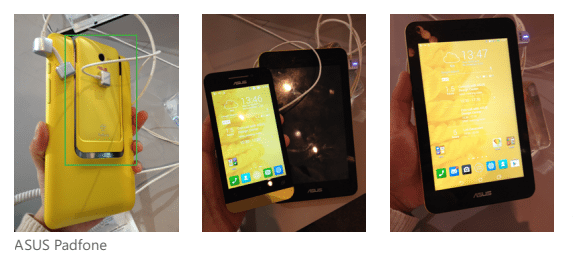 The phone and the tablet run the same operating system and apps.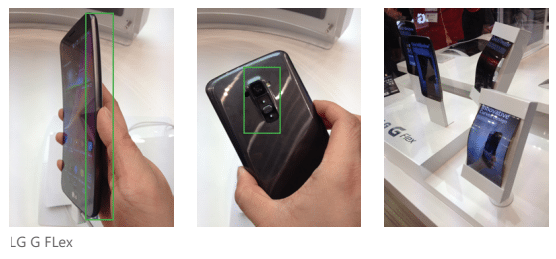 Flexible Screen. Scrolling button at the back.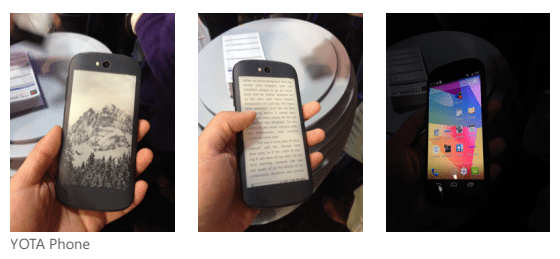 E-ink touch screen at the back with customized apps.

Some funky designs.
Other products get smart
At MWC14, I saw a lot of companies trying to "smartify" their products. Starting with mobile phones, daily necessities, household appliances and transportation is becoming intelligent. For better user experience, the mobile industry needs to design a whole set of services and ecosystems over single-purpose apps for the coming "smartified" products.
Household appliances are getting smarter and more accessible via mobile. More sensors are being introduced into homes, striving to achieve four goals: worry prevention like Nest Protect, energy optimization like Smart Power Strip, ease of use and sense of security.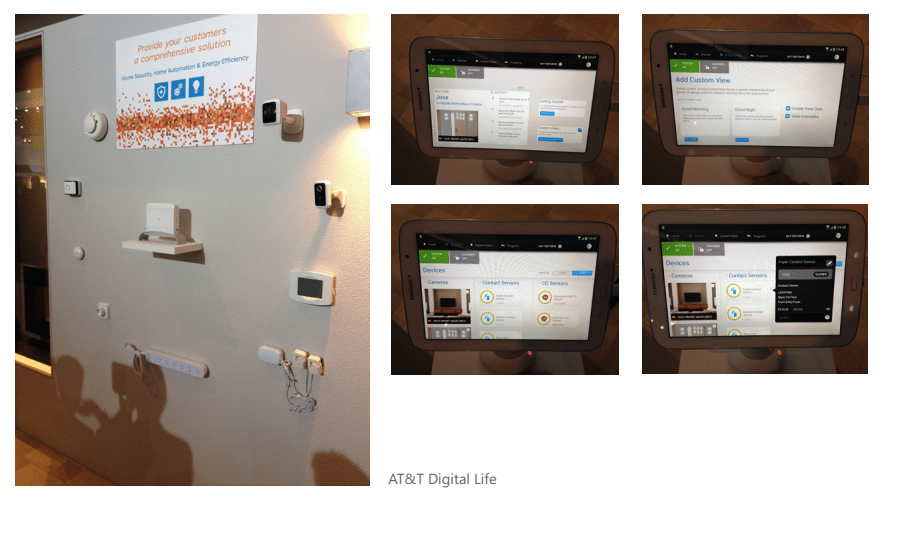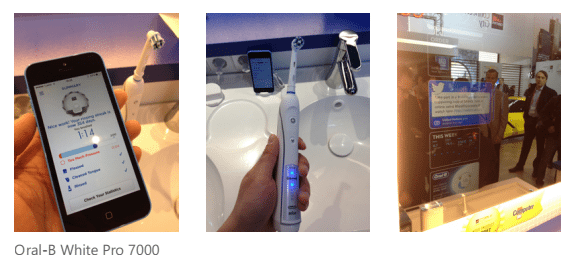 Electric toothbrush with an app which can track your daily routine and interactive mirror.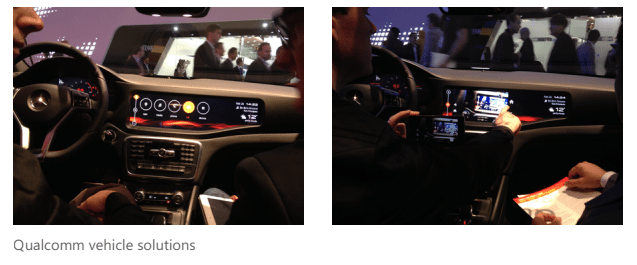 Touch gesture optimized control panel. Works seamlessly with a smartphone.
Open Design
Open design is the development of physical products and systems through use of publicly shared design information. Open design involves the making of both free and open-source software as well as open-source hardware. The process is generally facilitated by the Internet and often performed without monetary compensation. Open design is a form of co-creation, where the final product is designed by the user, rather than a private company.

Jolla made its back cover model public, with an open socket which can connect the back cover with the battery. This means that people can use 3D printers to make a customized cover with different sensors in it (eg, a gravity sensor or a distance sensor).
Wearables
Fitness and health bands like those produced by Nike and Fitbit still dominate about 90 percent of wearable sales, according to Accenture. But Sony, Samsung, Pebble and other new entrants have also built devices with more features including notifications, access to apps and making calls. The MWC showed more of an emphasis on aesthetics in wearables' design.




Natural User Interface (NUI)
It seems that we are starting to use our bodies more and devices less to facilitate new interactions. Users want to interact with things in as simple and natural way as possible. Skins, eyes, and brains are taking over traditional screens, together with more innovations in gestural control and bio-based technology. Take one example, Crunchfish as a form of the "touchless generation."
Big Data and Privacy
There is more and more data around us, but most of them are in closed ecosystems. For example, your Fitbit has collected lots of data from you which could be used in different ways to improve your life. However, your Fitbit data's use is limited to that app, so you can't share it with other channels. Open systems and the ability for people to build and design based on this kind of data will be critical for the sustainable growth of these technologies.
At the same time, we'll need to find a better way to interpret data so that it becomes meaningful. Moov, for example, is a small disk that you attach to the body part you want to measure while exercising. Dubbed the "next generation of wearable fitness gadgets," it pairs with a Moov app on your smartphone/tablet to provide real-time tips.
The privacy issues caused by openness, however, are becoming increasingly important considerations. At MWC14, Blackphone caught a lot of attention with its custom built Android OS called PrivatOS. The operating system main proposition is to "close all backdoors" which are usually found open on major mobile operating systems.
Conclusion
I believe that the trends show us that the lines between products and services are blurring, as well as those between the user interface and the hardware. When designing the strategy around the user experience of the next generation Fairphones, all of the following aspects should be considered: the hardware, operating system, user interface, applications as well as on and offline services. The aim should be to create a product that can ultimately evolve, grow and mature with users, thus creating a more meaningful and lasting relationship between user and product.
In this brief overview, I hope I've given a snapshot of the presentations at Mobile World Congress. Of course, I have not touched on the social or environmental responsibility of the industry – an aspect that is still under-exposed at these big mobile conferences. For now, thanks for reading and if you want to give your own input into user experience and product design, please write in the comments below.
References:
CNET, The future of wearables: 8 predictions from tech leaders
Fjord Trends
Wikipedia, Open Design
Wikipedia, Blackphone
T3, Moov fitness tracker serves as your virtual trainer