Precious Materials 101, or How Stuff Gets in Your Phone
I've just returned from a one-month trip in China, and it's time I begin sharing with you all the knowledge and experiences I've learned on this journey. While I am not an expert, I have a good overview of the challenges we are finding on the way to fulfilling our mission. I received some questions (nicely forwarded by Joe, our community manager) on how one goes from obtaining materials (conflict-free tin, or fair-trade cobalt) to actually putting them in the phone itself. So even though there are so many issues to cover, for this blog post I want to tackle the following question:
How do we go from sourcing materials to the assembly of the actual phone?
First some basics on terms:
Minerals: the raw stuff that comes from the ground (ore, as in the rock that contains minerals)
Metals: what comes out of these minerals
Material: what is created from these metals and minerals; eg, how cassiterite (mineral) is taken to a smelter, where raw cassiterite ore is smelted and becomes tin (a metal)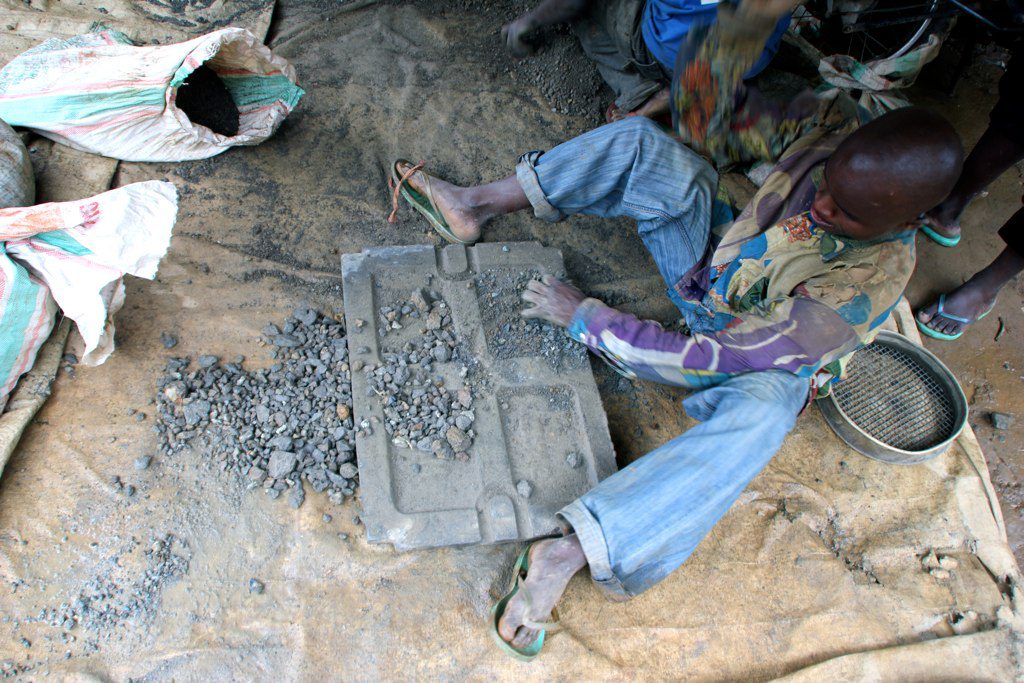 Here's a short summary of what we have discussed in previous blog posts regarding the conflict minerals: The international community, especially stemming from the work that led to the Dodd-Frank Act, has coined a certain group of metals as "conflict minerals." Tantalum, tin, tungsten, and gold are extracted from mines in countries or regions entangled in armed conflict. This means that materials come from mines controlled by armed groups (i.e., which collect mandatory and illegal taxes from artisanal miners) who benefit and may buy weapons and other supplies that support the conflict further. This also is affiliated with other types of violence, like sexual violence against women. FairPhone has joined the Conflict-Free Tin Initiative (CFTI) and the Solutions for Hope, which are sourcing tin and tantalum form conflict-free areas in Eastern DR Congo.
So, how do we get the conflict-free tin and tantalum that we are sourcing through these initiatives into the product you will soon be able to buy?
How Stuff Gets in Your Phone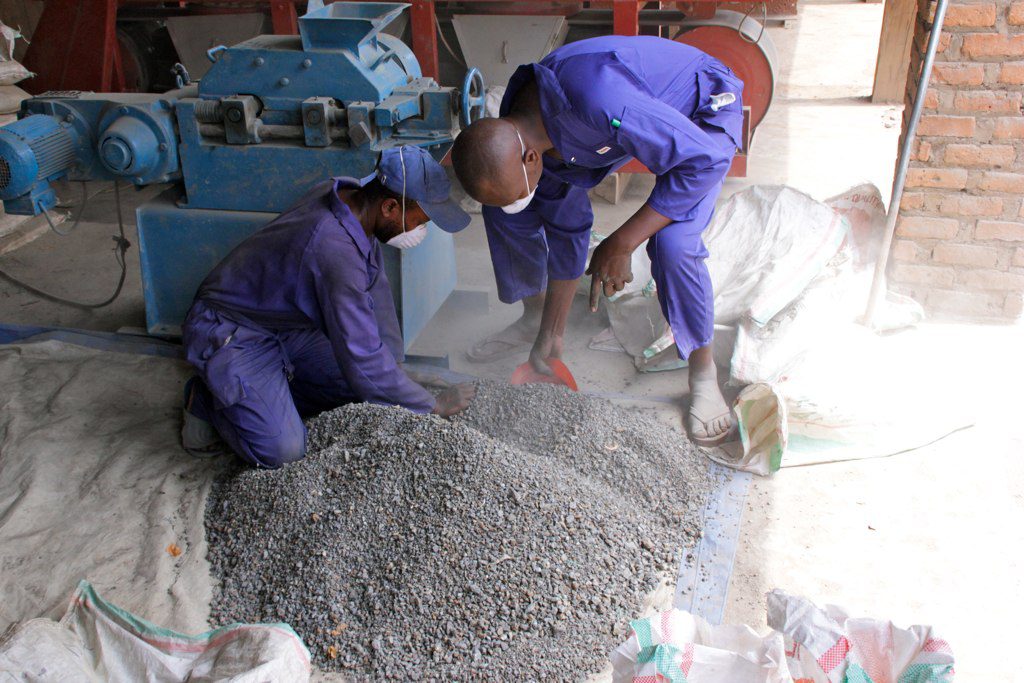 TIN
Mineral: Cassiterite
Purpose: used for soldering, or joining components together like glue
Shape: paste, similar to peanut butter
Properties: very conductive; can quickly change from liquid, into dried material that hardens for use
Use: for attaching components on the main board, called the PCB (printed circuit board)
Initiative: Conflict-Free Tin Initiative (CFTI) 
Conflict-free tin is sourced through the CFTI in a closed-pipe supply chain, which means it is "a conflict-free design, piloting new tracking and tracing procedures to ensure the conflict-free status of the supply chain." Once this tin (cassiterite) has been extracted, it goes to a company that makes soldering paste (that jar of peanut butter). It's not just tin, but also silver and copper that go into this soldering paste. It looks something like this: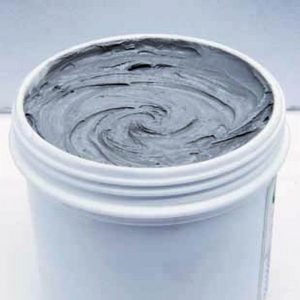 This jar of paste (conflict-free!) is sent to our production partner, where the glue will fix or attach many different components onto the main circuit board by, in everyday terms, a robot – if you really wanna know this part is called SMT (surface-mount technology). I want to stress the conflict-free initiatives FairPhone engages in are sourcing minerals from DR Congo. What some other companies are doing, especially after Dodd-Frank, is to leave Congo and to find "conflict-free minerals" from somewhere like Australia. FairPhone's decision to work in Congo, on the other hand, comes from the vision to source from areas that need our continued economic support. FairPhone wants to work in these areas where we can work to improve and contribute to the situation – we want to change rather than avoid these issues in conflict areas.
TANTALUM
Mineral: Coltan
Purpose: used to make capacitors, which is used to store energy (a little like what a battery does)
Shape: a disc that includes an entire roll of capacitors
Use: as a little reserve of energy on circuit board
Initiative: Solutions for Hope
Since tantalum is being sourced by Solutions for Hope this means their approach "utilizes a closed-pipe supply line and a defined set of key suppliers – mines (including artisanal cooperatives), smelter/processor, component manufacturer and end user – identified in advance of initiating the project." After engaging in this closed-pipe chain, the tantalum metal comes to a company that makes capacitors. There are different types of capacitors used for one thing or another, so not all capacitors are made from tantalum. The function of capacitors is to create small electricity storage in certain parts of the printed circuit board. Again, these capacitors – packaged in a roll and sent to the factory – are placed on the circuit board with the SMT robot.
Producing a phone with conflict-free tin and tantalum is a basic requirement for what we think is a fair(er) phone.
So naturally, it is fundamental that the manufacturer we work with knows and understands this product requirement. The amount of phones FairPhone is producing is between 10 and 20,000. The advantage of producing in "small" quantities is that we have a good overview of what happens at the manufacturer during production and can really control quality. For instance, making sure that the right soldering paste is used for your fair phone. By following all these steps we can make sure you have conflict-free materials (tin and tantalum, this year) in your phone – so you and your FairPhone can make a big statement toward the use of fairly-sourced materials!
Not so difficult, right? Next blog post, we'll talk about the developments for fair trade cobalt and fair trade gold!