MyFairphone App: Keep your Fairphone future-proof
Back in 2020, we launched the My Fairphone app, giving you direct access to various tools to troubleshoot your device, help from our support team at the tap of a button, discussions with the Fairphone community, and gamified challenges for a more sustainable lifestyle. With the recent launch of the new Fairphone 5, we want to step up our app game as well. Our latest update goes all out to help you extend the lifecycle of your Fairphone as much as possible. The sky's the limit.
The latest version of the My Fairphone app was engineered based on the feedback we received from the Fairphone community, and we couldn't be more excited to share it with you. Open up the updated app to be greeted by a new dashboard, consisting of relevant device information as well as the latest developments at Fairphone HQ. Not only will you get access to tips and tricks to boost device longevity, and help troubleshooting potential issues, but you will also get to see how we as a company are focusing our efforts on device longevity in general.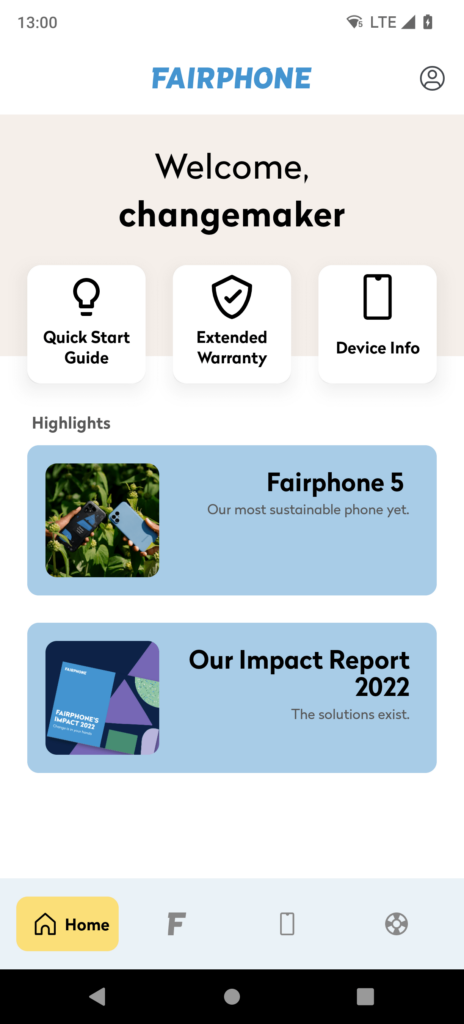 CONTENT IS KING
Explore the new Stories tab and scroll through a dedicated content feed customized to your Fairphone journey so far. Watch handy tutorials designed to help you keep your phone for longer. Celebrate the many milestones you cross as you keep the phone for longer. Discover how your extended usage of Fairphone is making an impact on the world. We are a community of 400,000+ Fairphone users now, so that's a lot of impact! You will also be the first to know about all our company updates, product announcements and other developments. Information overload? Tweak your notification preferences and set alerts for only your favorite topics.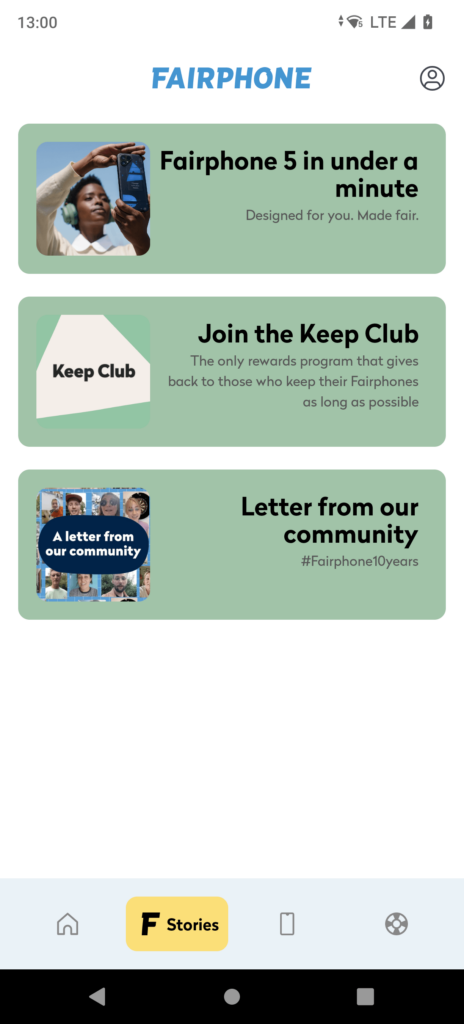 CHECK IN WITH YOUR PHONE
Switch over to the revamped Phone tab and get a bird's eye view of how your device is performing on a day-to-day basis. It's your go-to for everything specific to your Fairphone. Discover your phone inside out and get a snapshot of how it is currently doing.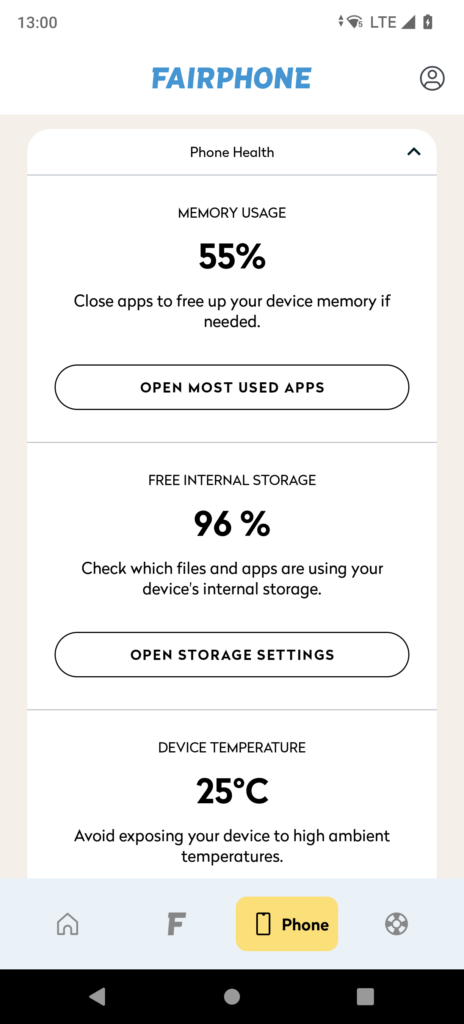 SOMETHING TROUBLING YOU?
The Support tab is where you can go through our extensive collection of troubleshooting articles and videos to make sure your Fairphone journey is as smooth as ever. You can also launch multiple hardware tests to resolve issues quickly at your end. And in case you're still stuck, you can directly reach out to the superstars at customer support to walk you through possible next steps.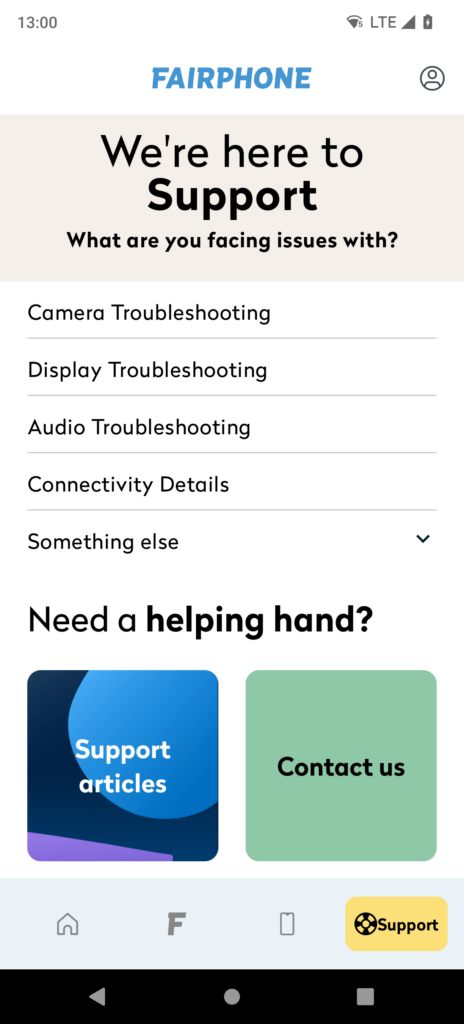 WHAT'S NEXT?
We are slowly turning the My Fairphone app into a one-stop-shop for all things Fairphone. We are currently working on how we can drill down even further into your personalized impact, increase visibility on our overall impact goals, expand troubleshooting capabilities, and centralize all Fairphone services into this one hub. Make sure you turn on automatic updates to ensure you have access to the latest version as soon as they are live.
The new version of the app is now available to all users of Fairphone 5, Fairphone 4 & Fairphone 3 via the Google Play Store. Give it a spin as soon as you can and make sure you leave a review. We are super excited to know what you think and what we can do to take the app to the next level!