Fairphone 3 Launch Events: Behind the Scenes
It's finally sinking in: the Fairphone 3 is HERE. The long hours and sleepless nights have been worth it to see the phone that dares to care become a reality. The launch on August 27th wasn't just about revealing our most ambitious phone yet; it was also a good, old-fashioned celebration of all the people that made the Fairphone 3 possible.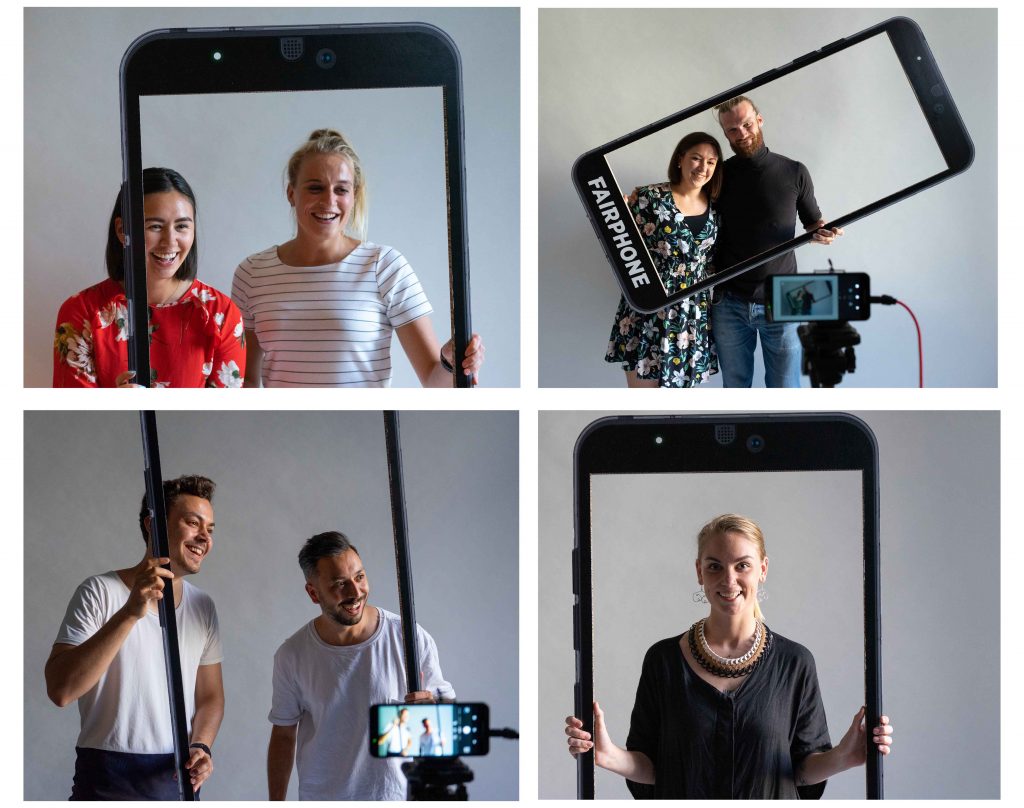 Spreading the news
Dozens of members of the press attended our launch event in Berlin, with many more joining the press conference via streaming. The Fairphone team hosted informational talks, Q&As, and gave plenty of interviews. It's been really exciting to watch the news spread: more than 1,600 different articles have been published about the Fairphone 3 in the week since we launched!
Press highlights
Highlights from our launch events
The Fairphone 3 launch was a lot more than just a press conference: it was also a perfect opportunity to show our gratitude to our partners and our community. On the evening of our launch, we held a special event in Berlin for our commercial partners and impact stakeholders (people who have partnered up directly to increase Fairphone's on-the-ground impact).
A couple of days later, on August 29th, we reunited with some familiar faces: our beloved community members who had previously come to visit our HQ during the EFCT19 (the European Fairphoners Community Trip to Amsterdam). Not only was it a great chance to reconnect with old friends and partners, we also got to meet with a group of special stakeholders to highlight our strategic partnership with KPN and Belsimpel.

Take a look behind the scenes of our launch events in Berlin and Amsterdam.
We owe it to you
We want to take a moment to pause, breathe deeply, and reflect with gratitude. The Fairphone 3 is here because of YOU: our team, community, shareholders, ambassadors, crowdfunders, and supporters of Fairphone. Thank you for spreading the news and for helping us create a buzz around this launch. We simply can't say it enough: none of this would be possible without you. Thank you, thank you, thank you! We've got a long road ahead of us, but you give us the strength to keep working for a fairer future.
Find out what all the fuss is about: check out the new Fairphone 3 >